Categories >
Guides and Tips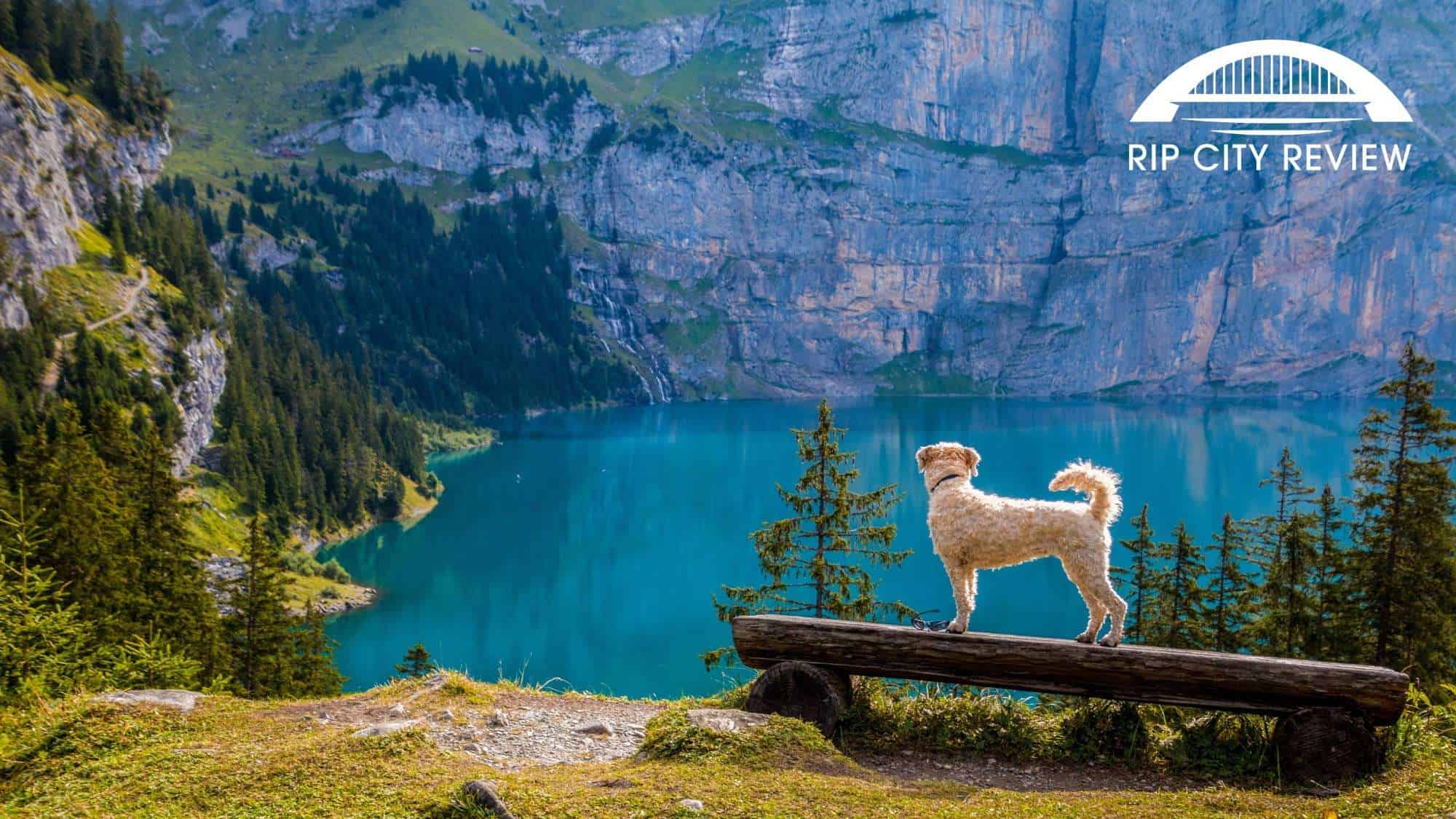 A Guide to Traveling with Your Dog in Portland
Traveling to Portland and unwilling to leave your doggo behind with a pet sitter? You're in luck, as our city is among the more pet-friendly places in Oregon.
To make things even easier for you and your furry friend, we've prepared this guide. Most of the Rip City Review staff have dogs too, so we went on a few road trips and excursions before doing this article.
From hiking trails and parks to cafes, restaurants, and hotels, we're here to make the trip easier for you both with this guide by providing you with information on where to go.
What should you pack when traveling with your pet in Portland?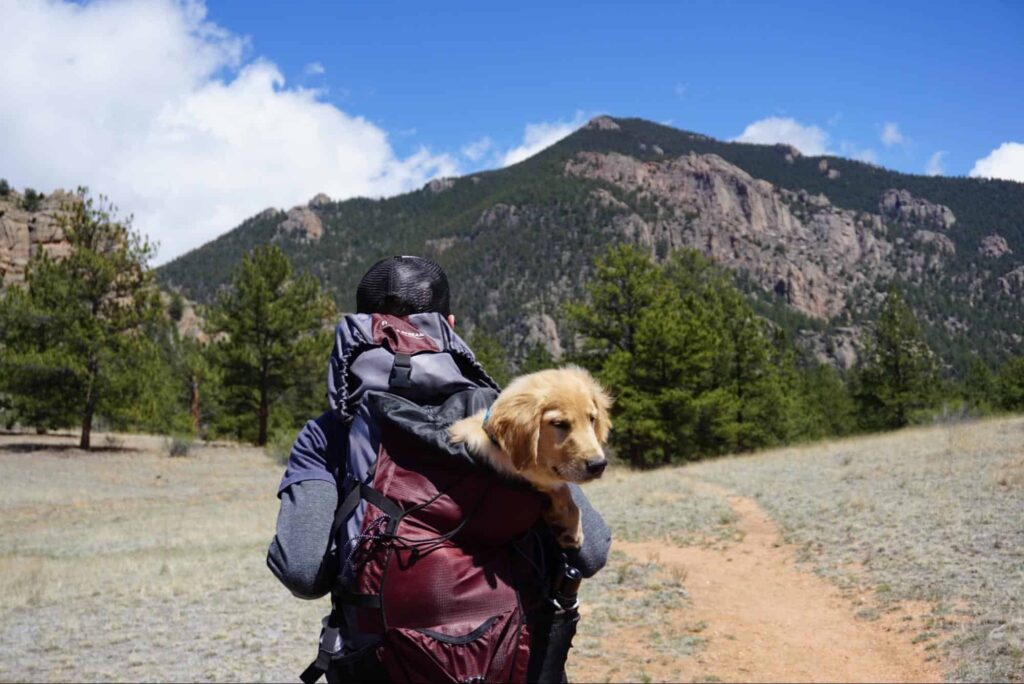 Here are a list of travel essentials when you're traveling with your pet:
Bringing pet food is at the top of the list, especially if your dog has dietary restrictions or if they're simply picky with what they consume. Pack enough or if you have extra room, we suggest packing a little extra just to be sure!
Bring water for you and your pet. However, depending on your mode of travel and where you're coming from, this could be optional since you can easily purchase water here.
You also should remember to pack the water and food bowl. It's pretty explanatory why.
You should also consider bringing your pet's favorite toy to keep them entertained.
A small plastic bag for their waste is also a must, so you can easily throw it away. Note that we Portlanders don't take kindly to littering!
So that your fur baby is extra-comfortable during the trip, it's best to also pack their favorite blanket or bed. That way, they would still feel like they're home. This would make the trip a little less stressful for them.
If you're planning on walking your pet, it's best to bring a leash or a harness because not all places have a pet leash-free zone.
Just to be sure, it's best to also bring vaccination records or any other medical records of your pet as some places (lodgings and vets) require them.
Last but not the least, we think it's best to bring this guide with you (bookmark it!).
Where can you stay with your dog in Portland?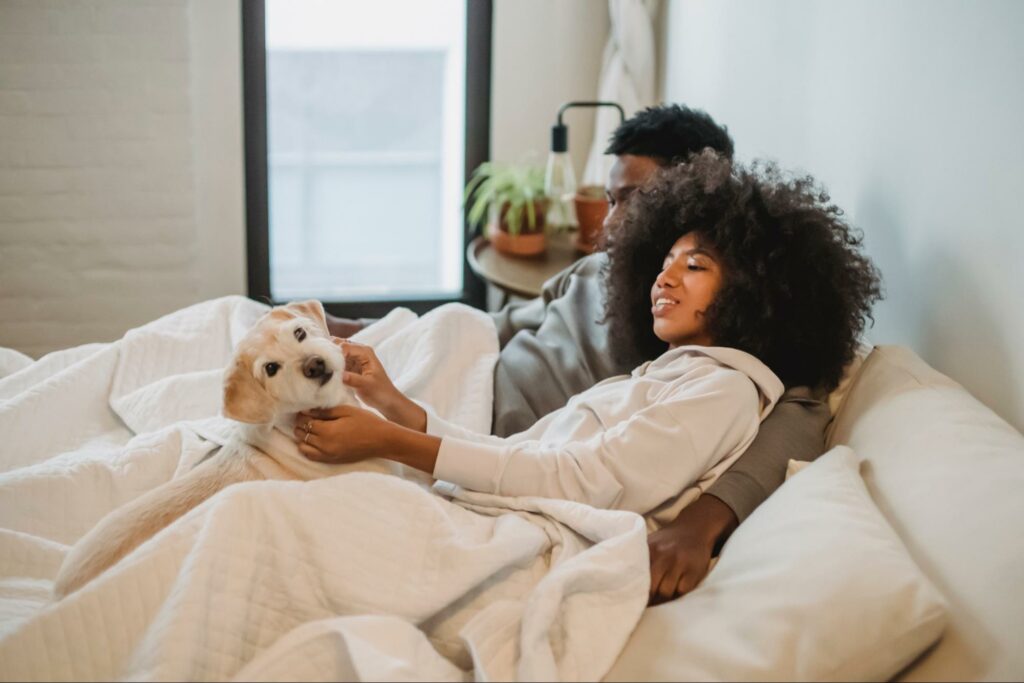 One of the reasons it's challenging to travel with a pet is that it can be a challenge to find lodging that would allow you to bring them with you. But, as we said earlier, Portland is pretty pet-friendly.
We tried out a lot of the pet-friendly hotels here and picked out which ones we liked most below. Note that we based this on the service, location, cleanliness, and overall quality of our stay.
1. The Hotel Zags Portland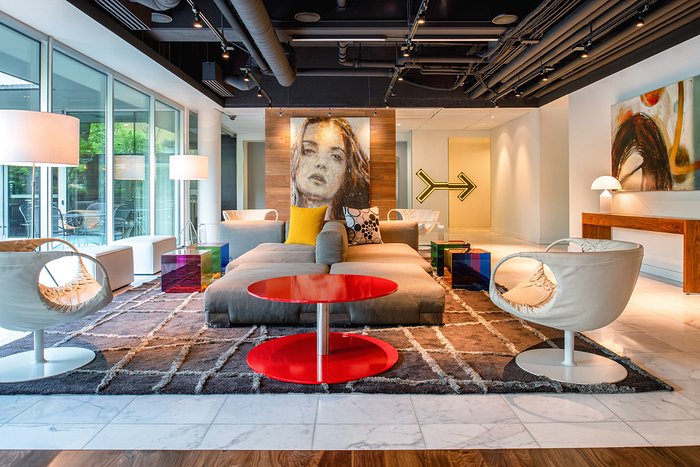 Located in Downtown Portland, The Hotel Zags is in the area where you can experience a lot of what Portland has to offer.
From local clothing brands to Portland's famous food trucks and lively night scene, this is where one goes if they want the hip, creative, and weird part of Portland.
Luckily, all rooms and suites at The Hotel Zags are pet-friendly, so there are a lot of options depending on your needs. Here are the rooms:
The Premier City View King can accommodate two people. It has a king-sized bed, so there's plenty of room to rest in. Furthermore, if you open the curtains, you'll be greeted by a fantastic view of the city.
The Premier Garden King also has a king-sized bed, but the difference between this and the previous one is that the Garden King has a view of the hotel's private courtyard. We don't necessarily think one is better than the other.
The Premiere Double Queen is the one to choose if you're traveling in a group. It has 2 queen-sized beds, which makes the maximum occupancy 4 people.
Junior City King is another option if you want a city view. It has 1 bed for 2 people.
Aside from the rooms, there are also suites available. The Zags suite will make you feel like you're renting out an apartment rather than a hotel room, because aside from the bedroom, there's a living room space attached.
Pro tip:
If you're booking a suite, note that while there's only one bed per suite, a maximum of 4 people can stay. This is because the living room of each suite has a pull-out sofa, a chair, and a table – guests can sleep on the pull-out sofa.
There's only one bed per suite, but a maximum of 4 people can stay because of the pull-out sofa.
2. The Hoxton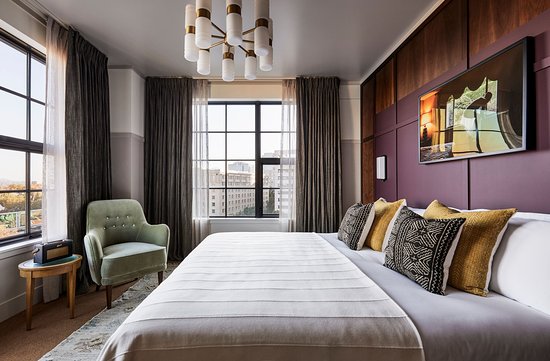 If you're looking for a more vintage vibe, The Hoxton's design is based on North-West modernism in the 1960s. It was definitely one of our favorite hotels just from atmosphere alone!
All their 6 rooms are pet-friendly, so there are a lot of options for pet owners. To help you decide, we picked our 3 favorites:
The Shoebox is a simple room with a twin bed for solo travelers. We picked this as one of our favorites because if you're planning on seeing a lot of places in the city, chances are, you won't even be at the hotel at most times. You and your pet just need a comfortable place to stay at night.
The Cozy With a View has a queen or king-sized bed for 2 travelers. It has a fantastic view of the city and lives up to its name!
At the Roomy With Two Beds, up to 4 people are allowed for its 2 queen-sized beds. We still recommend this to groups smaller than 4, though, if they're not on a tight budget and they want a more spacious room.
Pro tip:
Unlike most places, The Hoxton won't charge you extra if you bring your dog with you. This is one of the things we like about it.
However, they still expect you to adhere to the hotel's policies:
Keep your dog on the leash at all times.
The doggy door hanger should be used to specify that there's a dog in your room.
You should be present if a hotel staff member is in the room with your dog.
You should be able to provide your contact details and pet details at the reception desk.
3. The Society Hotel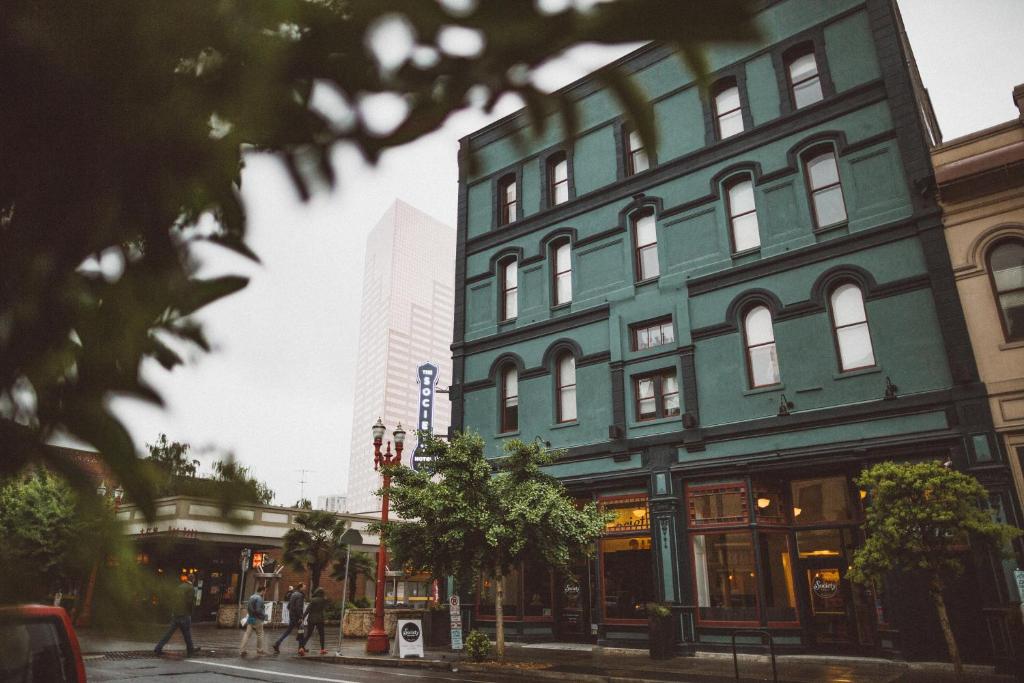 If you're a fan of historic spots, you might enjoy your stay at The Society Hotel. Located at Old ChinaTown, this boutique hotel is in the oldest neighborhood in the city.
Now, quick warning: if you want to stay here with your dog, book early.
This is because even if it has several rooms available, there's only one dog-friendly suite. Still, that particular suite is actually the hotel's best.
There's a king-sized bed available as well as a private bathroom with a shower, so you have all the space for you and your dog in it. Do note that there are quite a few rules when it comes to bringing your pet:
The maximum number of pets allowed in a room is 1.
They only accept dogs that are under 50 lbs. No other animals are allowed.
They require a vaccination verification.
You must be with your dog at all times.
Dogs must be on a leash at all times.
Because the dog-friendly suite is one of their biggest, it also summons a higher rate. It starts at $149, compared to their hostel bunk rooms, which start at $55, or shared-bath standard rooms at $95.
Pro tips:
Try out The Kingsland Kitchen for brunch. It's dog-friendly and it's just a 5-minute walk from the hotel. We recommend their full English breakfast – thank us later!
Washington Park is just an 8-min ride away from the hotel. It's a dog-friendly park, so you can walk around with your dog freely.
Which Portland vet clinic should you go to in case there's an emergency?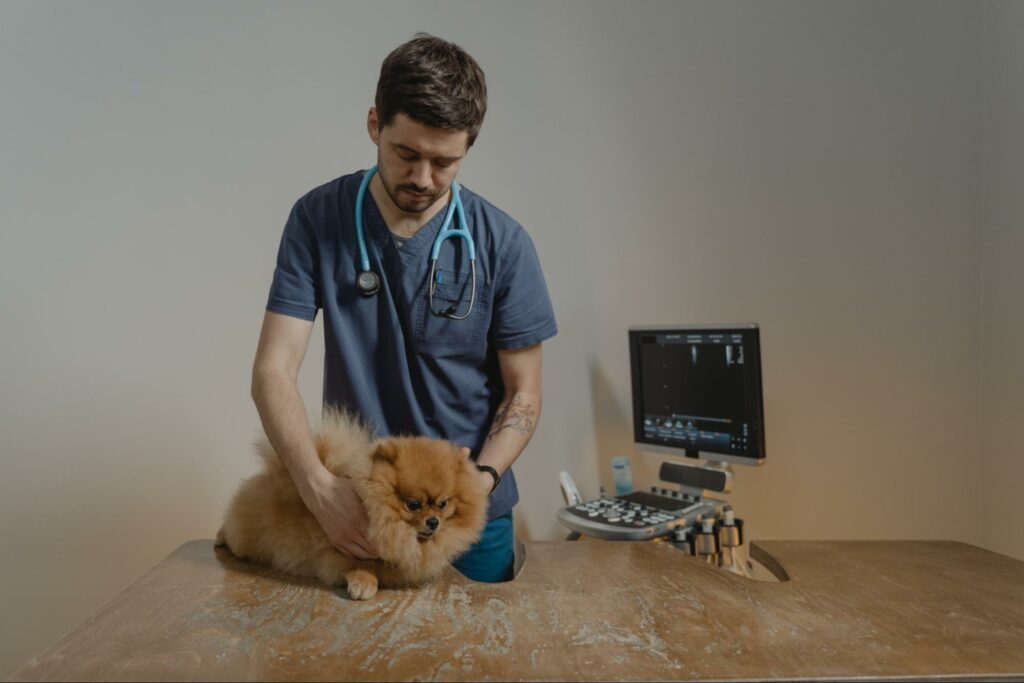 We understand that you want to be prepared in case something happens to your pet. That's why when traveling with them, it's important to list down veterinary clinic options located in your destination.
That said, we tried several clinics in Portland and picked 3 of our top choices.
We based our choices on the clinic's credibility, the staff's knowledge, and the past clients' reviews.
1. Town and Country Animal Hospital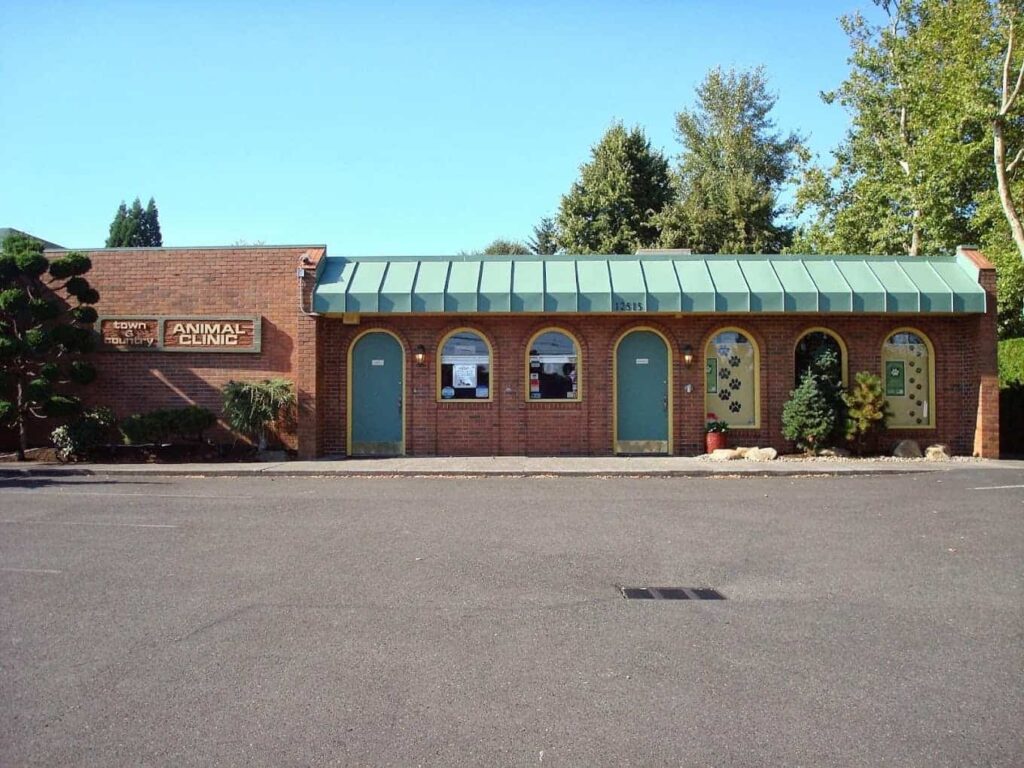 WEBSITE
https://townncountryvet.com
ADDRESS
12515 SE Division St, Portland, OR
CONTACT DETAILS
+1 503-761-2330
OPERATING HOURS
Monday – Friday 7 AM – 6:30 PM
Saturday 8 AM – 4:30 PM
Sunday Closed
First off, you don't have to worry about Town and Country Animal Hospital's credibility because they are accredited by the American Animal Hospital Association (AAHA).
That means that you will get the best care for your pup from staff members and doctors who are constantly educating themselves on their field.
Anyway, what we like most about them is how great their service is. From answering the phone and responding to emails to assisting us at the clinic and telling us what our pet needs, we have no complaints when dealing with them.
2. Rose City Veterinary Hospital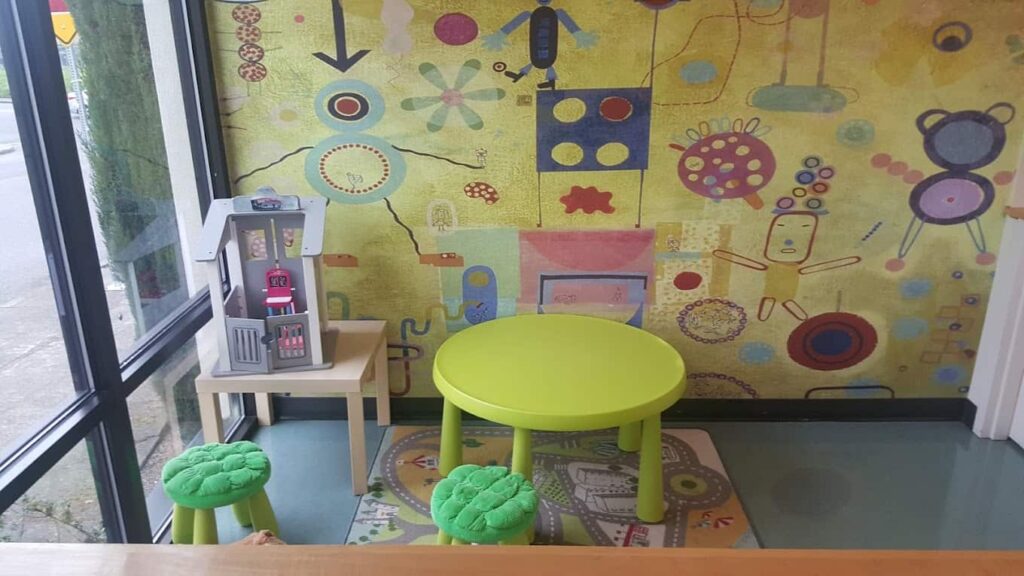 WEBSITE
https://rosecityvet.com
ADDRESS
809 SE Powell Blvd, Portland, OR
CONTACT DETAILS
+1 503-232-3105
OPERATING HOURS
Monday – Friday 7 AM – 7 PM
Saturday 9 AM – 5 PM
Sunday Closed
Aside from being able to provide care for your pet in medical, dental, and surgical aspects, Rose City Veterinary Hospital also has other services such as pet boarding and massage. This is something pet owners might need when traveling with their pets.
A few things to note about pet boarding are that your pets must be in good health, in case they're contagious. This helps keep all the other pets there healthy.
Furthermore, you will have the option to make them stay per night or long term.
As for the pet massage, we think it's a nice thing to treat your pet to. It has several benefits such as muscle relief, skin and coat nourishment, increased motion and flexibility, and more. The benefits seem perfect for traveling pets!
3. Buckman Veterinary Clinic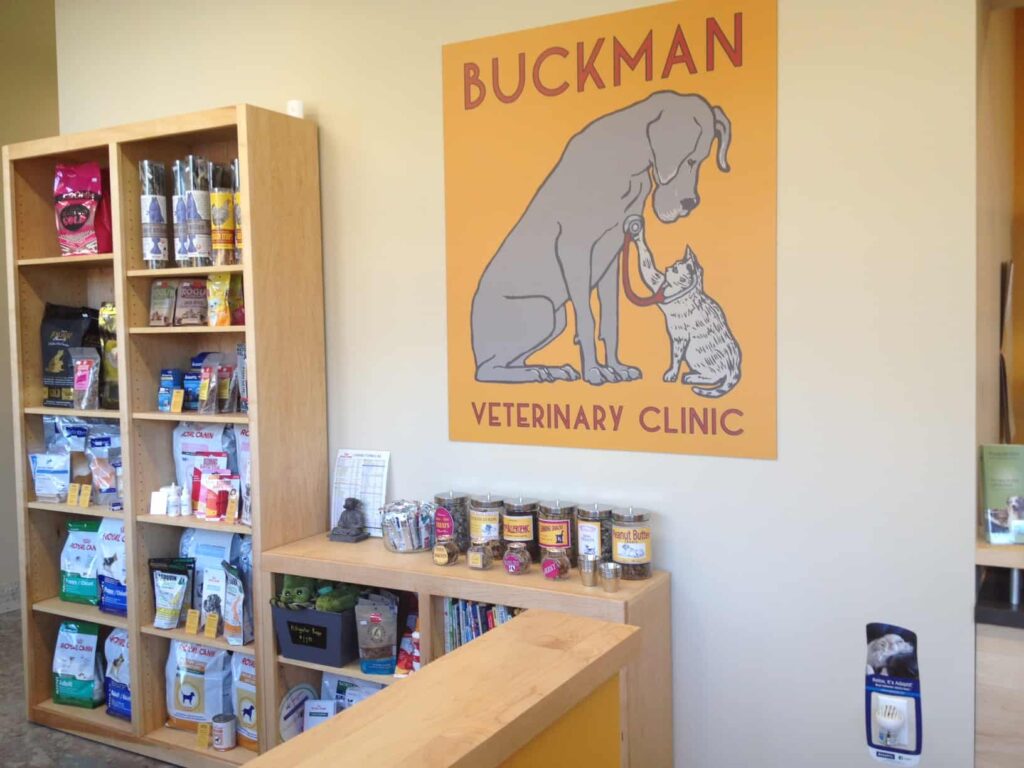 WEBSITE
https://buckmanvet.com
ADDRESS
720 SE 11th Ave, Portland, OR
CONTACT DETAILS
+1 503-205-1480
OPERATING HOURS
Monday – Friday 8 AM – 6 PM
Saturday 9 AM – 2 PM
Sunday Closed
The top things we like the most about Buckman Veterinary Clinic are their friendly staff and pleasant reception area.
The reception area has a separate space for the waiting area where you can choose from an array of treats to give to your pet.
All of their rooms seem to have the comfort of the pet and the humans in mind, which we like. You can see that the establishment cares about their customers and the furbabies.
They also have an online store you can buy animal products from, so even if you're from out of town, you can still buy what you need from them when you get home.
What places should you visit in Portland with your dog?
Now that you already know what to pack, where to stay, and where to bring your pet in case of emergencies, all you need now is what places to enjoy with your pet.
As it happens, most of the sights in Portland can be checked out with your pet. Still, if you want to learn where to start, check out our list below for 3 of our top recommendations.
1. Lucky Labrador Brew Pub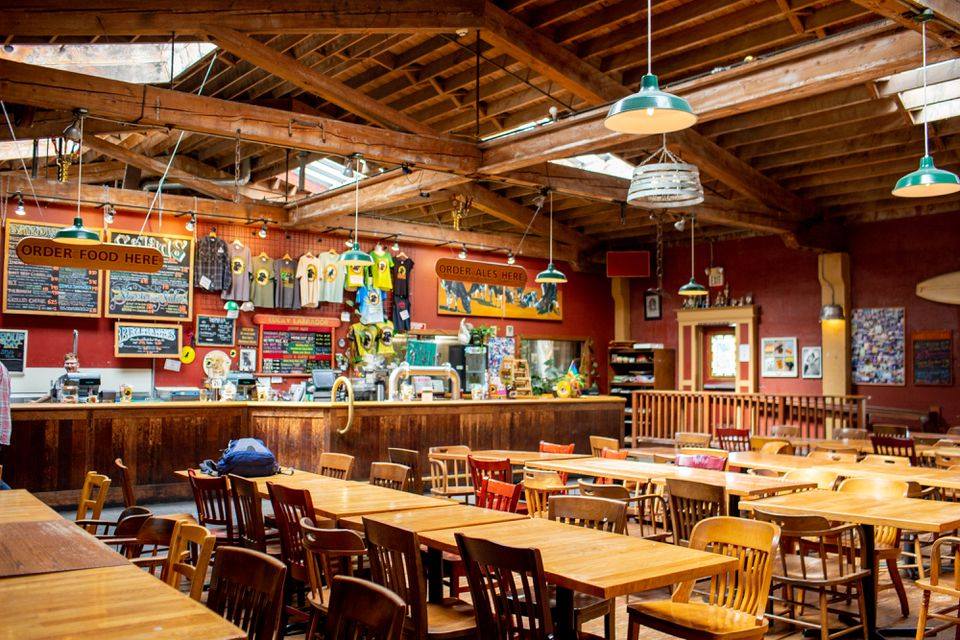 WEBSITE
https://luckylab.com/
ADDRESS
915 SE Hawthorne Blvd, Portland, OR
CONTACT DETAILS
+1 503-236-3555
OPERATING HOURS
Monday 4:30 PM – 10:30 PM
Tuesday 4:30 PM – 10 PM
Wednesday 4:30 PM – 9:30 PM
Thursday 4:30 PM – 10:30 PM
Friday 2 PM – 11 PM
Saturday 12 NN – 11 PM
Sunday 12 NN – 9 PM
One of the things that Portland is famous for is the number of local breweries in the city that make unique drinks. So, naturally, you have to try one of these!
Lucky Labrador Brew Pub is one of the most pet-friendly places out there – if it's still not obvious with its name. This is a great chance to see what makes our breweries a big deal and take your pupper out for a little trip at the same time.
Pro tip:
If you want something with meat, we recommend their The Gobbler, which is made of shredded turkey. However, if you want a no-meat option, you should try the Northwest Pesto Melt.
They have a lot of beer options and honestly, we still can't decide which one we like best. We suggest trying something random and just having fun with it!
2. The Fields Park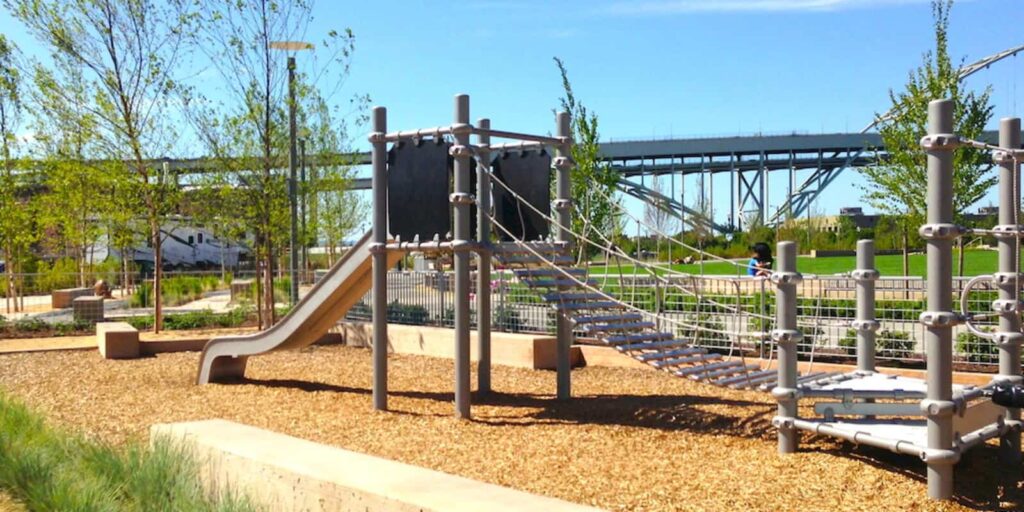 There are plenty of pet-friendly parks in Portland. However, a lot of them require dogs being on the leash at all times.
If you want your dog to be able to run freely and still be able to be in a controlled environment so they don't run off, try bringing them to The Fields Park.
There's not much to see here, but there's a picnic area, a playground, and paved paths so you will surely be able to enjoy your time here.
Another plus is that there are also a lot of pet-friendly restaurants in the area to bring your pet to after hours of playing.
Pro tip:
Try the nearby coffee shop called Ovation Coffee & Tea. It's just right beside The Fields Park. Yes, it's pet-friendly, so you can bring your pet here after playing with them at the park. We highly recommend their Moroccan breakfast.
If you want a quick chow for brunch or breakfast, try 86 Biscuits. It's an 8-minute walk that's totally worth your time.
3. Fried Egg I'm in Love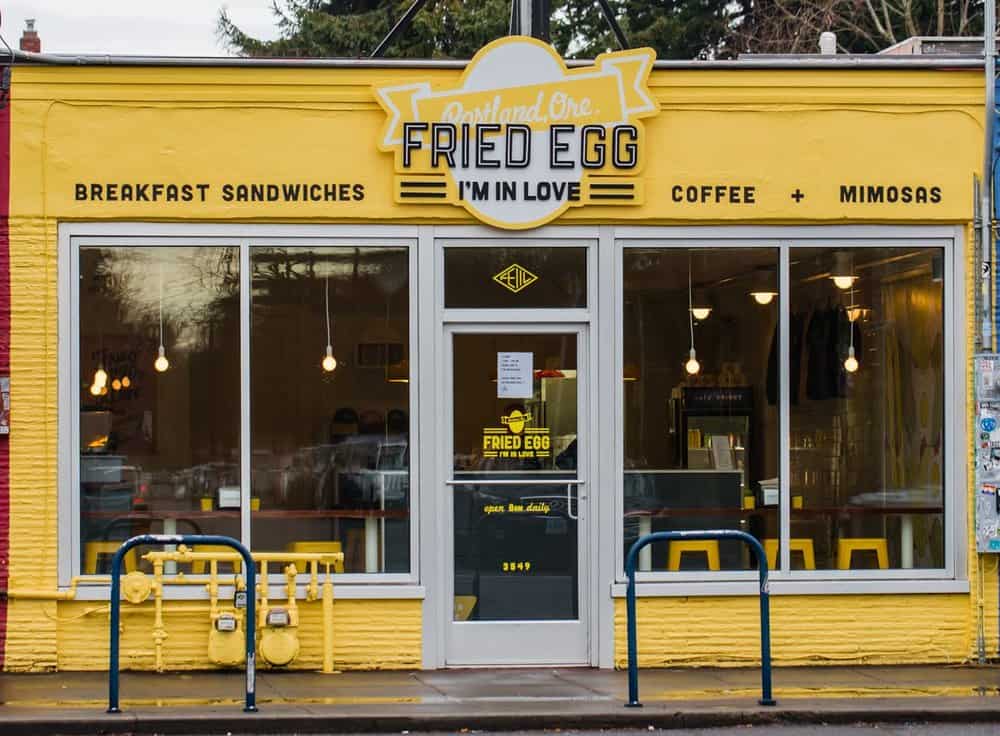 WEBSITE
http://www.friedegglove.com
ADDRESS
3549 SE Hawthorne Blvd, Portland, OR
CONTACT DETAILS
+1 971-808-5727
OPERATING HOURS
Monday – Thursday 8 AM – 2 PM
Friday – Sunday 8 AM – 3PM
As you might've noticed, we're big fans of breakfast and brunch and we can't seem to stop recommending them! And for good reason – there's just a lot of these places popping up in Portland that are worth checking out.
Of course, we couldn't miss this opportunity to share one of our current favorites with you.
Fried Egg I'm in Love says they make the best breakfast sandwiches in Portland. We haven't tried all the breakfast sandwiches in the city (yet) to be able to whole-heartedly agree to that, but we can say it's something you'd regret not trying.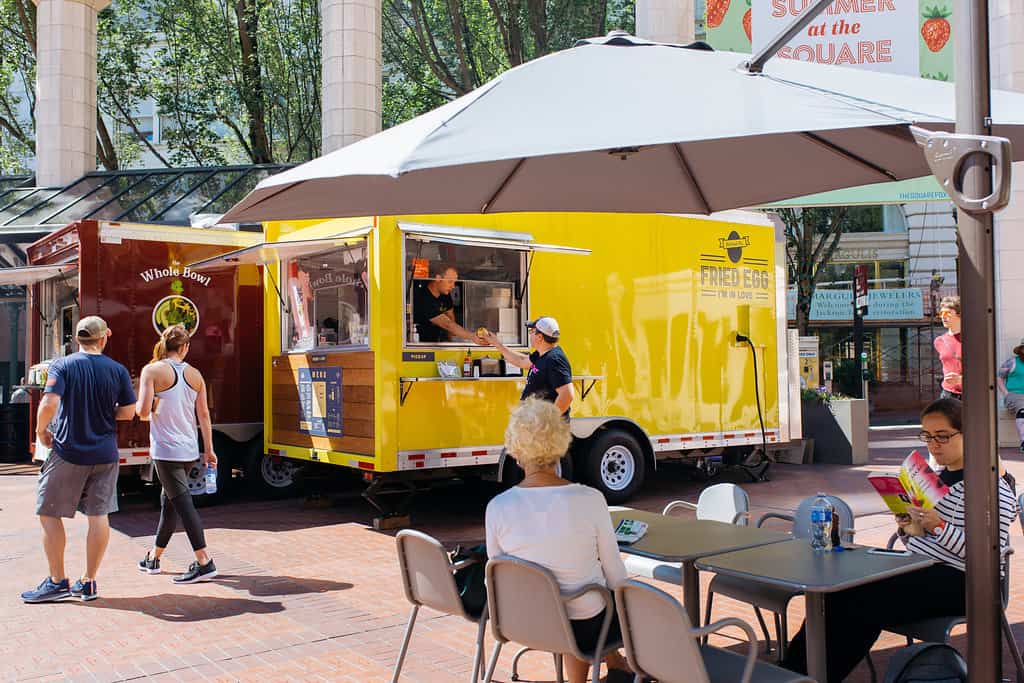 They have gluten-free and vegan options, so people with dietary restrictions can also dine here. Aside from breakfast sandwiches, they also serve hash brown patties, burritos, mimosas, coffees, and bloody marys.
We can't think of a better way of spending our mornings munching on breakfast sandwiches while sipping on mimosas and having our pups next to us!
Pro tips:
We couldn't resist trying out their signature dish, the Yolko Ono. It's a sausage patty with pesto, which is a combination that proves you can never go wrong with the basics.
We also recommend their vegan burrito (which is conveniently named Vegan 'Rito), which is a vegan patty, avocado, black beans, vegan queso, and fresh pico de gallo all wrapped up nicely together! You can also add egg or an egg substitute to get the full experience.