Categories >
Guides and Tips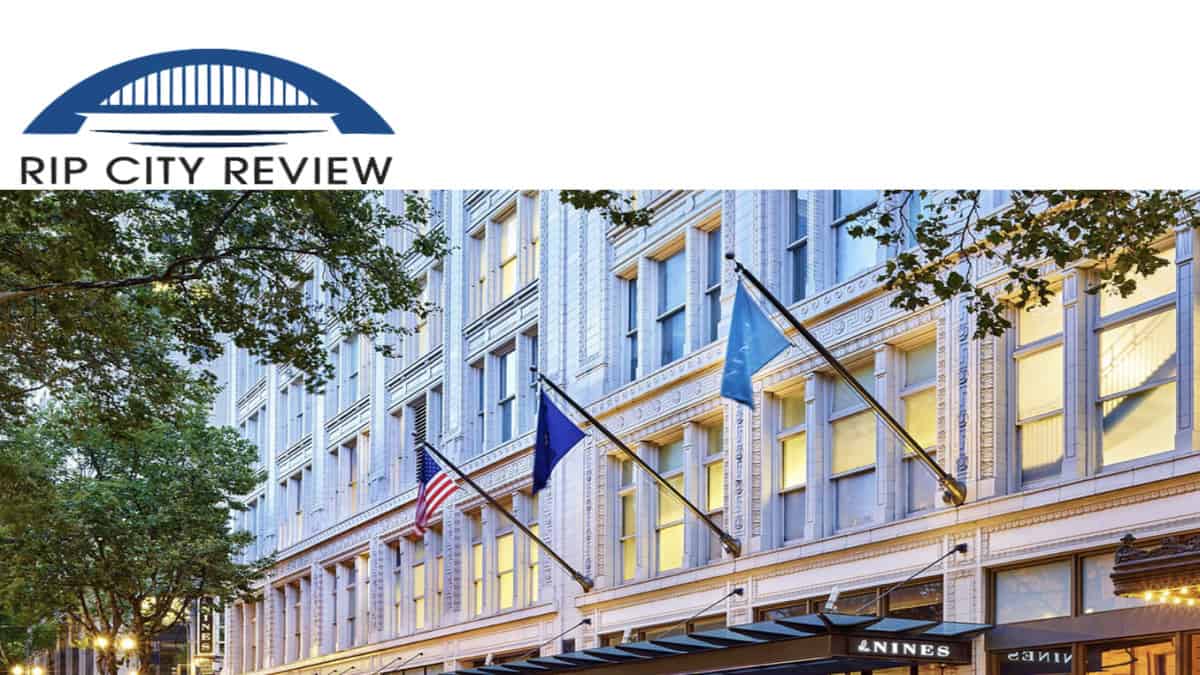 ALL the Best Things to Do in South Burlingame
If you thought keeping up with your Netflix list was tough, wait until you see what South Burlingame has to offer. From hiking trails that make fitness enthusiasts weep with joy to quirky museums where there's never a dull moment.
Lucky for you, we've taken the time to explore the myriad things to do and see in South Burlingame. Whether you're a nature enthusiast, a foodie, a history buff, or just someone looking for a relaxing getaway, you'll find a host of things you can try below!
Go on the rides at Oaks Amusement Park
Website: Oaks Amusement Park
Address: 7805 SE Oaks Park Way, Portland, OR 97202
Phone: +15032335777
Hours:
Monday to Friday – Closed
Saturday & Sunday – 12 PM to 6 PM
Prices:
Ride Bracelets
48″ & Taller: $43.95
Under 48″ Tall: $22.95
Your adventure starts with a selection of adrenaline-pumping thrill rides. From the Looping Thunder roller coaster to the Rock-O-Plane with its spinning cages, these rides are sure to get your heart racing.
For the little ones, there's a selection of kid-friendly rides like the Frog Hopper and Big Pink Slide. But the fun doesn't stop there! Oaks Amusement Park also offers attractions like go-karts, a roller rink, miniature golf, and midway games.
Test your driving skills on the go-kart track or challenge your friends to a game of mini-golf. If you're feeling lucky, try your hand at one of the many midway games, and you might just walk away with a prize.
Pro Tip:
If you want to make the most of your visit, plan to go on a weekday. The park is less crowded, meaning shorter lines for rides and games. Plus, if you're a fan of roller skating, the rink offers discounted admission on Tuesday nights.
Take a picnic or play sports at Washington Park
Website: Washington Park
Address: 4033 SW Canyon Rd, Portland, OR 97221
Phone: +15033190999
Hours: Monday to Sunday – 5 AM to 10 PM
Washington Park's open spaces, large grassy fields, and walking trails make it a favorite among locals and tourists. The park is ideal for picnics, leisurely strolls, or a friendly game of frisbee.
For sports enthusiasts, the park features tennis courts, bocce ball courts, baseball diamonds, and basketball courts. It doesn't matter if you're an experienced player or just looking to have fun—these facilities offer plenty of opportunities to get active.
Children will delight in the park's large play area with slides, musical installations, nets, climbing walls, and swings. It's a fantastic spot for kids to burn off some energy and let their imaginations run wild.
Pro Tip:
While the playground area can get busy, the park becomes less crowded as you move further away. So, if you're looking for a peaceful spot to relax or enjoy a picnic, head towards the park's outer edges. You'll find plenty of shade and tranquility there, making it a perfect spot for a quiet afternoon.
Go birdwatching or hiking at Oaks Bottom Wildlife Refuge
Website: Oaks Bottom Wildlife Refuge
Address: SE Sellwood Blvd & SE 7th Avenue, 10830 SE Oaks Park Way, Portland, OR 97202
Phone: +15038237529
Hours:
Monday to Sunday – 5 AM to 12 AM
Oaks Bottom Wildlife Refuge is home to over 200 species of migratory and resident birds, making it a paradise for birdwatchers. Be on the lookout for Red-breasted Sapsuckers, Bewick's and Winter Wrens, Hutton's Vireo, and Western Scrub-Jay.
For those who love to hike, the Oaks Bottom Loop Hike offers a picturesque trail through bottomlands dominated by black cottonwood and Oregon ash.
An interpretive loop around Tadpole Pond provides an opportunity to learn about the local ecosystem while enjoying the tranquil scenery.
If you're visiting with kids, don't miss out on the Ladybug Theater and the Wilson Pool, located near the refuge. These family-friendly attractions provide entertaining diversions after a day of exploring the refuge.
Pro Tip:
For an unforgettable view of the refuge, plan your visit during sunset and head to the viewpoint on the eastern edge of the park. From here, you can witness the sun setting over the Willamette River, casting a warm glow over the lush landscape.
Take a historical trip back in time at Pittock Mansion
Website: Pittock Mansion
Address: 3229 NW Pittock Dr, Portland, OR 97210
Phone: +15038233623
Hours:
Monday & Wednesday to Sunday – 10 AM to 5 PM
Tuesday – 12 PM to 5 PM
Prices:
Adults – $15.50
Senior – $13.50
Youth – $12.50
Pittock Mansion, built in 1914, tells the story of Portland's transformation from a pioneer town to a modern, industrialized city. The life of Henry Pittock, who headed west on the Oregon Trail at the age of 19 and later became a prominent figure in Portland, is intricately woven into the narrative of the mansion.
Aside from the mansion itself, the estate comprises 46 acres of land, which includes the Gate Lodge and other significant structures. The grounds offer an opportunity for leisurely strolls amidst lush greenery and provide stunning views of the city.
Pro Tip:
For the best view of Portland, visit the mansion on a clear day and make sure to bring your camera. The mansion's veranda offers an unobstructed, breathtaking panorama of the cityscape, with Mount Hood majestically looming in the background.
Take a stroll around Crystal Springs Rhododendron Garden
Website: Crystal Springs Rhododendron Garden
Address: 5801 SE 28th Ave, Portland, OR 97202
Phone: +15032677509
Hours:
Monday, Tuesday, & Thursday to Sunday – 10 AM to 3:30 PM
Wednesday – 1 PM to 3:30 PM
Prices:
Adults & Youth – $5.00
Children 10 & Younger – Free
The garden's stunning flora is complemented by beautiful water features, including fountains and a lake teeming with waterfowl. Visitors can explore the garden along both paved and unpaved paths, offering different perspectives of this colorful and tranquil setting.
While the garden is a spectacle throughout the year, it reaches its peak in spring when the rhododendrons and azaleas burst into bloom. This explosion of color against the backdrop of Crystal Springs Lake makes for an unforgettable sight.
Aside from its plant life, the garden is also home to an array of birds. Birdwatchers will be delighted by the variety of species that call the garden home, from herons and hawks to hummingbirds and sparrows.
Pro Tip: At the garden's southeast end, there's a secluded spot near a small waterfall. It's a perfect place for quiet contemplation or a romantic moment. This hidden gem is off the beaten path and offers a peaceful retreat from the busier parts of the garden.
Immerse yourself in Japanese culture at the Portland Japanese Garden
Website: Portland Japanese Garden
Address: 611 SW Kingston Ave, Portland, OR 97205
Phone: +15032231321
Hours:
Monday & Wednesday to Sunday – 10 AM to 4 PM
Sunday – Closed
Prices:
Adult – $21.95
Senior (65+) – $18.95
Student (with ID) – $17.95
Youth (6-17) – $15.95
Child (5 and under) – Free
Members – Free
As soon as you step into the Portland Japanese Garden, you're transported to a world of tranquility and beauty. The Strolling Pond Garden, the Natural Garden, and the Sand and Stone Garden reflect the essence of Japanese garden design principles.
Explore the Cultural Village, which includes the Jordan Schnitzer Japanese Arts Learning Center, the Umami Café, and the Garden House. These facilities host regular exhibitions, demonstrations, and workshops on various aspects of Japanese art and culture, from tea ceremonies to ikebana (Japanese flower arranging).
The garden is a spectacle throughout the year too, with each season bringing its own charm. From vibrant cherry blossoms in spring to rich fall colors in autumn, there's always something beautiful to see.
Pro Tip:
Visit the garden during the early morning hours, just after it opens. This is when the garden is at its quietest, allowing you to fully immerse yourself in the peaceful atmosphere. Plus, the morning light provides excellent photo opportunities, particularly in the Heavenly Falls area.
Smell some roses at the International Rose Test Garden
Website: International Rose Test Garden
Address: 400 SW Kingston Ave, Portland, OR 97205
Phone: +15038233636
Hours: Monday to Sunday – 5 AM to 10 PM
The International Rose Test Garden serves not just as a major public attraction but also as a testing ground for new rose varieties. From late May through October, the garden bursts into a riot of colors, offering an unforgettable spectacle.
But the appeal of the IRTG extends beyond its roses. The garden also provides breathtaking views over the city of Portland, making it a popular spot for both locals and tourists.
Pro Tip: Visit the garden just after it rains! The raindrops add an extra sparkle to the roses, and the fresh, earthy scent that follows rainfall enhances the fragrance of the blooms. This is also a great time to capture some stunning photographs!
Check out OMSI for the day
Website: OMSI
Address: 1945 SE Water Ave, Portland, OR 97214
Phone: +15037974000
Hours:
Monday – Closed
Tuesday to Sunday – 9:30 AM to 5:30 PM
Prices:
Adults – $18
Senior – $15
Youth – $13
Infant – Free
Sitting on a 17-acre site along Portland's south waterfront, OMSI has three auditoriums, including a large-screen theater and a planetarium. It also houses numerous permanent and rotating exhibits that cover a wide range of scientific disciplines, from physics and chemistry to biology and paleontology.
One of the museum's most unique features is the USS Blueback Submarine, which served in the U.S. Navy from 1959 to 1990. This submarine was used in filming the movie "The Hunt for Red October" and is now available for public tours.
OMSI also offers various educational programs, workshops, and camps. So whether you're interested in astronomy, robotics, or environmental science, there's something for everyone at OMSI.
Pro Tip:
Visit OMSI on the first Sunday of the month. On these days, general admission to the museum is reduced to $2 per person.
It's a fantastic opportunity to explore all that OMSI has to offer without breaking the bank. Just arrive early, as these discounted days can draw large crowds!
Take a hike at the Hoyt Arboretum
Website: Hoyt Arboretum
Address: 4000 SW Fairview Blvd, Portland, OR 97221
Phone: +15038658733
Hours: Monday to Sunday – 5 AM to 10 PM
Hoyt Arboretum offers a unique opportunity to explore the beauty and diversity of the world's forests without leaving the city. With 12 miles of hiking trails that meander through various ecological zones, you can immerse yourself in a tranquil setting surrounded by a stunning array of flora.
The deep forest trek is particularly noteworthy. Starting at the Pavilion across the street from the Visitor Center, this route passes through spruce trees worldwide, providing an awe-inspiring experience.
Pro Tip:
For a serene and enchanting experience, visit the arboretum on weekday mornings. This is when the arboretum is at its quietest, allowing you to truly connect with nature.
Also, don't forget to bring a bird field guide or download a bird identification app on your phone because the arboretum is a paradise for birdwatchers.
Visit the Freakybuttrue Peculiarium and Museum
Website: The Freakybuttrue Peculiarium and Museum
Address: 2234 NW Thurman St, Portland, OR 97210
Phone: +15032273164
Hours: Monday to Sunday – 11 AM to 7 PM
Prices:
Admission – $10
Tuesday Admission – $7
The Freakybuttrue Peculiarium and Museum is a one-of-a-kind destination that provides an unparalleled experience. This unique museum, gallery, and gift shop reflects the owner's love of sci-fi, horror, cryptids, and all things mysterious.
From a chimp with braces and an alien autopsy to a bathtub full of plastic guts and a simulation of being buried alive, The Freakybuttrue Peculiarium offers a fascinating exploration of the strange and unusual.
Beyond the exhibits, the museum also houses a gift shop where you can find an array of intriguing items that reflect the spirit of the museum.
Pro Tip:
Before visiting, check out their website or social media pages for upcoming events or special exhibitions. The Freakybuttrue Peculiarium often hosts unique events and activities that add an extra layer of fun to your visit.