Categories >
Guides and Tips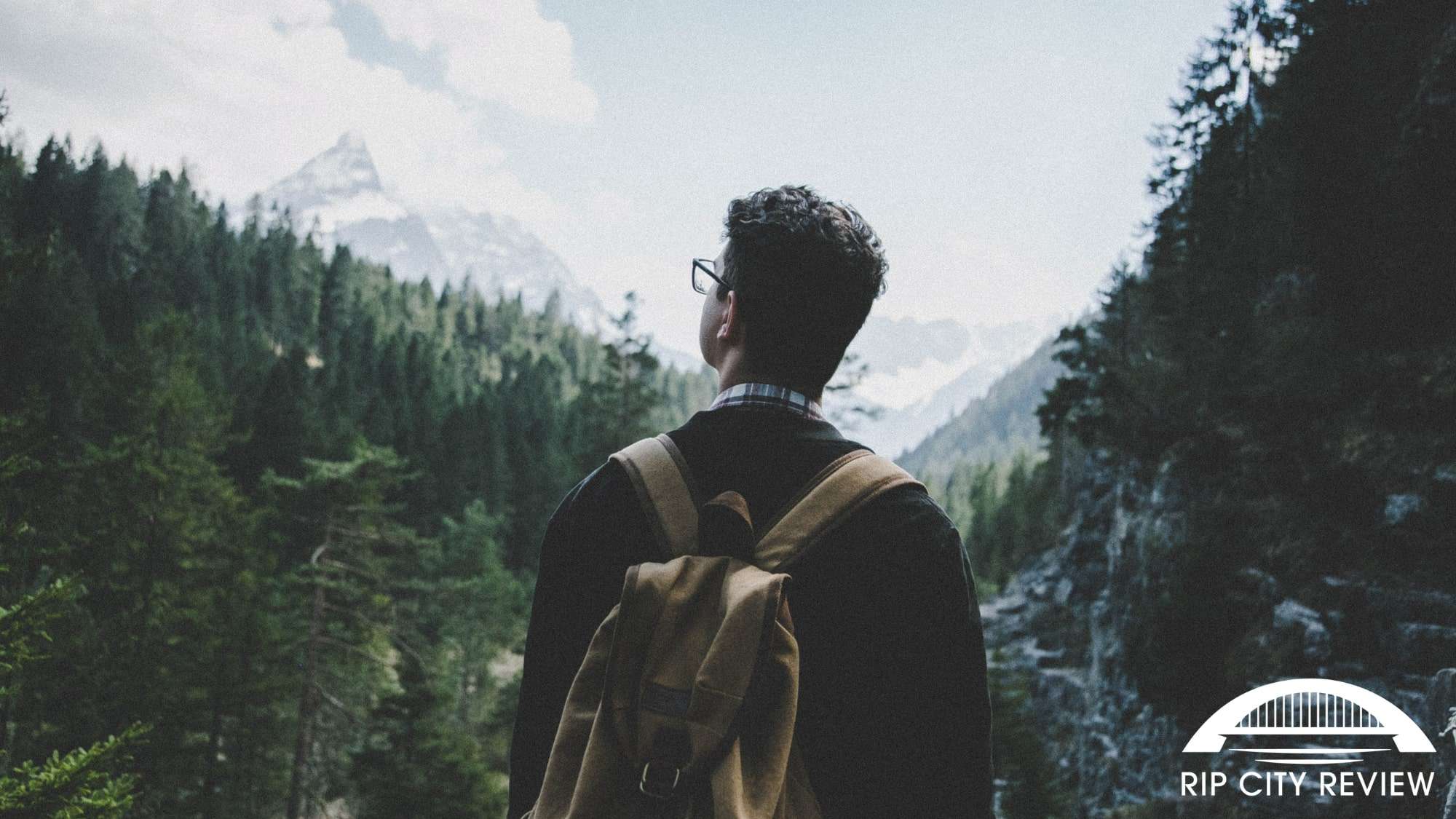 The Top 5 Places to Experience Wildlife in Portland
Do you know that Portland still has a lot of wildlife in it? In fact, you can see wildlife even in the heart of our city, especially birds like the rufous hummingbird and Cooper's hawk.
But if you want to see Portland's animals in greener, more natural environments, that's still doable. Today's list is all about the best places to experience the local fauna in Portland.
Let's get started, wildlife spotters!
1. Portland Audubon Wildlife Sanctuary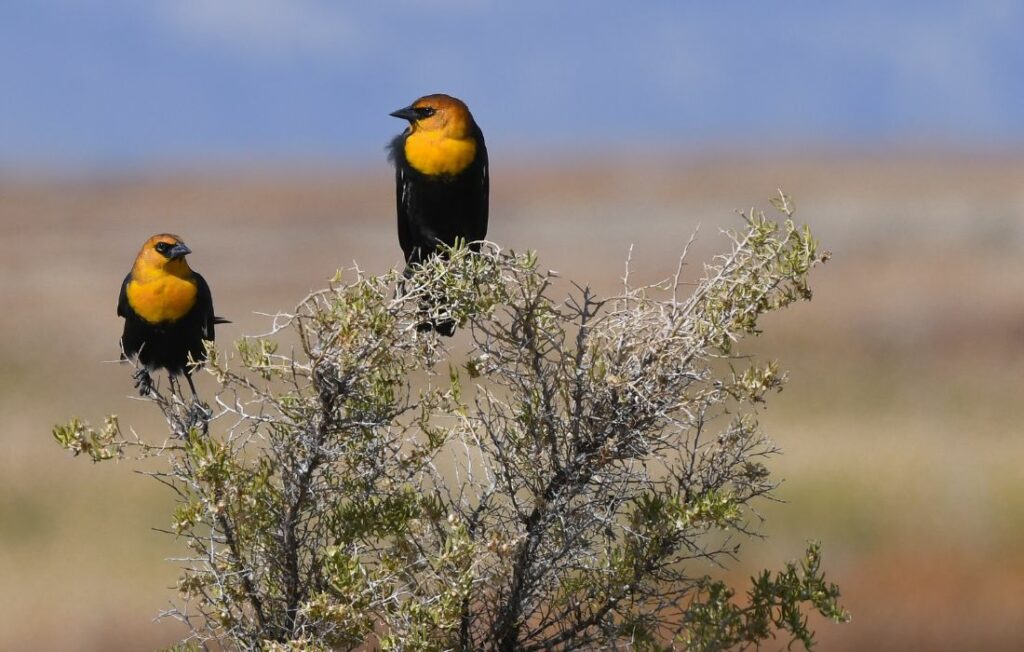 Bird enthusiasts and hikers alike will particularly love Portland Audubon Wildlife Sanctuary. Home to several bird species and native flora and fauna, this 172-acre space is the place to go when you want to feel more connected to nature.
The spot is particularly popular for birdwatchers. The common sanctuary birds are Song Sparrows, Pileated Woodpeckers, Black-capped Chickadees, Chestnut-backed Chickadees, and many more.
They also have the complete bird species list on their website, by the way, so you can check that out to get a preview of what you may find.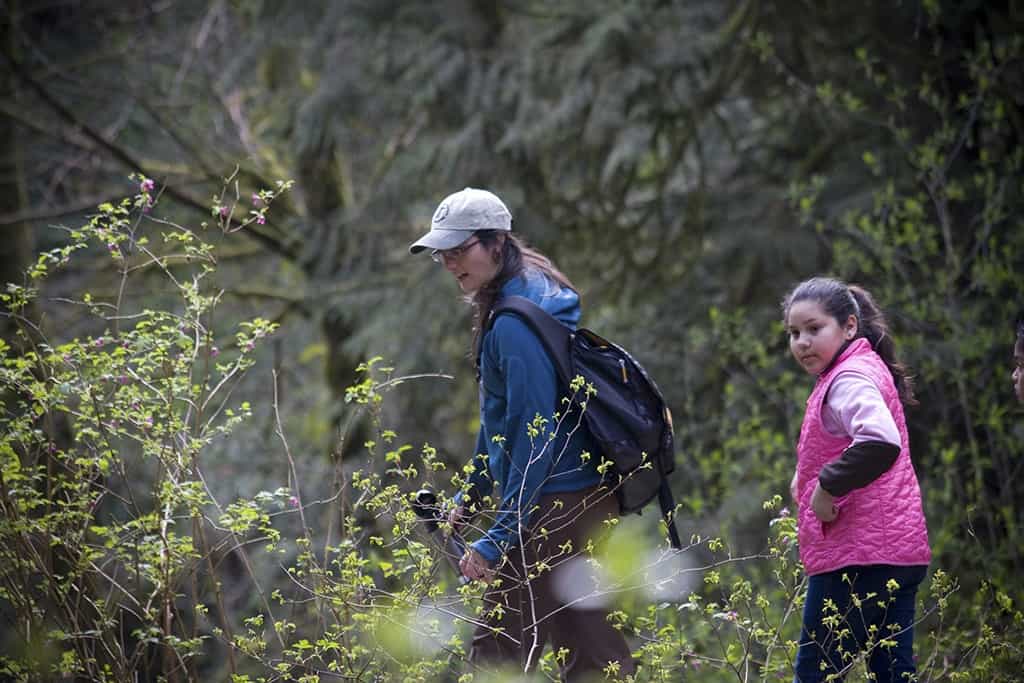 If you're coming here to hike or walk around, there are four sanctuaries at the Portland Audubon Wildlife Sanctuary: the Pittock Bird Sanctuary, the Uhtoff Sanctuary, the Collins Sanctuary, and the Kehoe Sanctuary.
The Pittock Bird Sanctuary is where Balch Creek is located. It's a home to native cutthroat trout and goes on for more than a mile. There's also a small pond located in this sanctuary where you will be able to find Rough-skinned newts.
There's a narrow trail over at the 34-acre-Uhtoff Sanctuary. The hillsides are steep, so be careful when going here.
The Collins Sanctuary is mostly an Alder forest. There are also less mature Douglas Fir, Western Red Cedar, and Hemlock.
Kehoe Sanctuary is right beside Uhtoff Sanctuary. It's also connected to Balch Creek by the headwaters.
There are four miles of hiking trails in the area you can freely explore. There are trail signs around too, so you don't have to worry about getting lost.
Pro tips:
Dogs are not allowed because birds treat them as predators. If you want to walk your dog, you may do so at Upper Macleay at Forest Park, which is right next to the Portland Audubon Wildlife Sanctuary.
Check if there are any current trail closures before you go to avoid disappointment if you have your heart set on a specific trail.
2. Smith and Bybee Wetlands Natural Area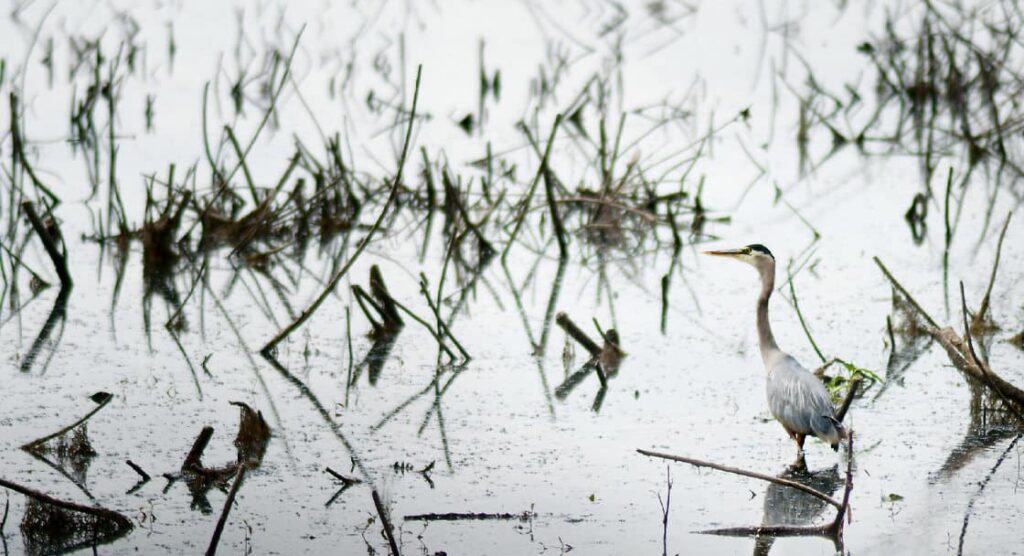 Smith and Bybee Wetlands Natural Area is one of the biggest urban freshwater wetlands in the country. This is why people who visit this area go around by boat.
Not interested in the waterways? That's fine, since you can also traverse the Interlakes trail and hike instead.
Aside from taking in scenic landscapes and greenery, people also go here to see black-tailed deer, at least thirty-five species of songbirds, bald eagles, raptors, and more. This place is a no-hunting zone, so nature can go through its natural course without being disturbed.
We find the best time to see wildlife here is around mid-April to late June. That's the time when you can also ride the kayak and the canoe to appreciate the lake.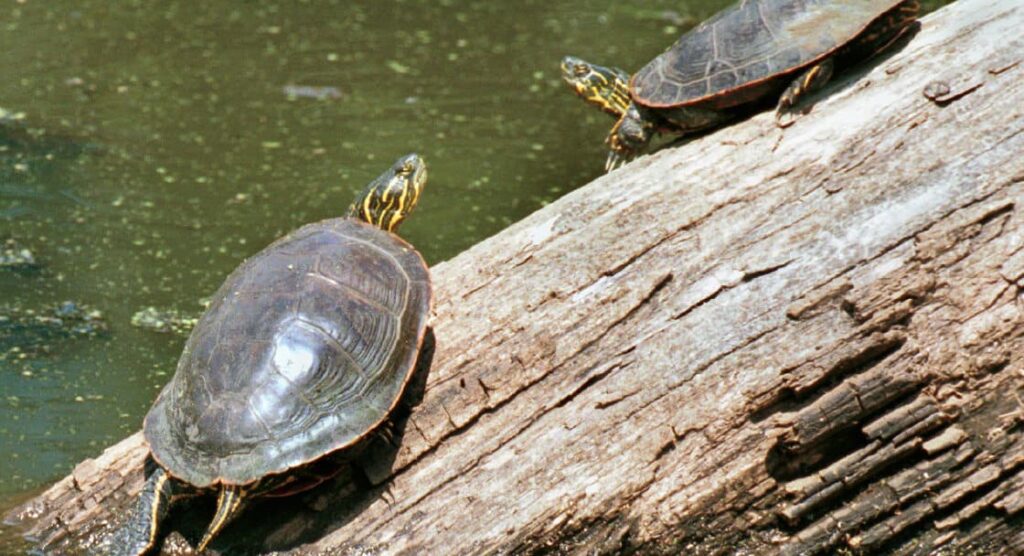 There are a lot of facilities at Smith and Bybee that make it accessible too, including parking spaces, bathrooms, and a drinking fountain. Moreover, the trail is wheelchair-accessible.
If there's one word we'd assign to this place, it would be "escape". This is because you'd never guess that you're in the industrial area of Portland when you're here.
This is a great place to go when you've had enough of the fast pace of urban life. Heck, it may even be more effective at taking your stress away than massages, yoga, or Reiki!
Pro tips:
Don't forget to bring snacks because there's a great picnic area!
Bring binoculars. Even if you've never bird-watched before, this is a great place to start because they're all over the place.
Bikes are not allowed inside the natural area, but there are bike racks available.
3. Foster Floodplain Natural Area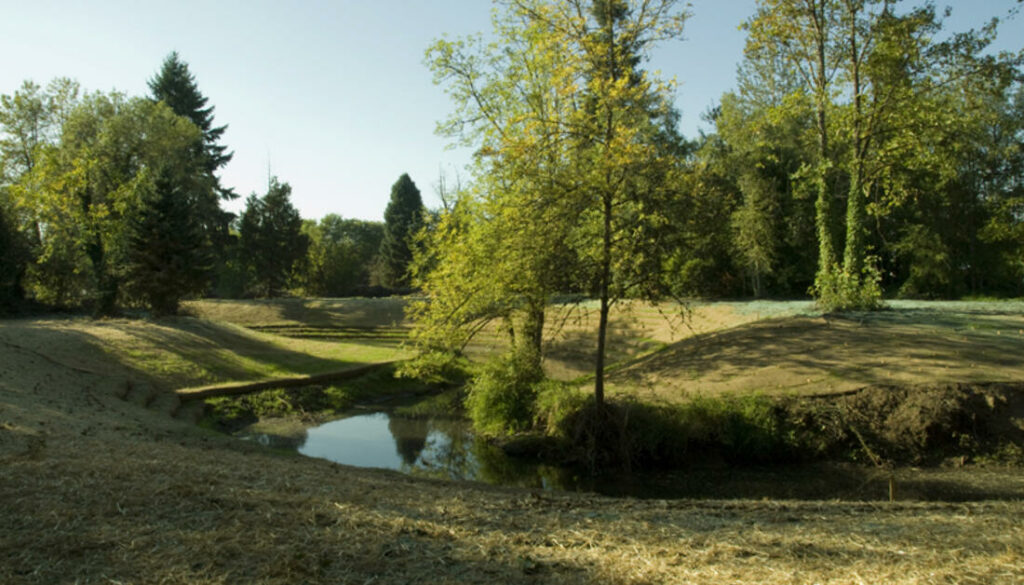 The neighborhood that used to be on the land where Foster Floodplain Natural Area stands now was prone to flooding by Johnson Creek. It's no wonder the 60 families that lived in the area moved out when Portland bought the land.
It has now been restored into a 63-acre site where plants and animals flourish and thrive. With the restoration, flooding risks also went down and many animals at Johnson Creek regained their habitats.
This is also why there's a lot of salmon, trout, and lamprey at Johnson Creek. Other animals that can be found here are bald eagles, deer, salamanders, killdeer, skunks, and rabbits.
There are a lot of different species of fauna here, so it's a lovely place to go for animal lovers. The problem is that sometimes, this area is not well-maintained.
So, for example, there might be trash lying around in some of the more popular spots. This is an occasional thing, however, and not a constant.
There are also not many amenities in the area, so bear in mind that it's really just for walking around and seeing wildlife here and there – not really a place to stay if you want a picnic.
Pro tips:
We recommend going during the day because it's safer. At night, the area can get pretty dark, so walking around can be quite a challenge.
Don't forget to bring a bag or any type of container to put your trash in!
4. Powell Butte Nature Park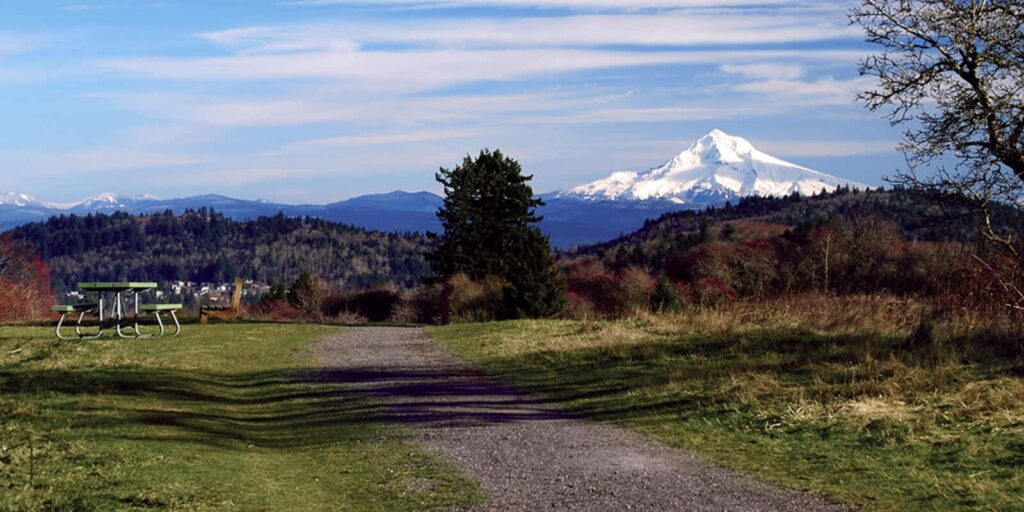 Powell Butte Nature Park has long been a haven for Portlanders looking for a picturesque location to hike, bike, and watch wildlife.
Sometimes, people go here for picnics, like an out-of-town trip to escape the stress of the city. They're still in the heart of the city, technically, but it doesn't feel that way when you're in this park.
It's also an ideal place for sightseeing. On a good, clear day you will be able to see five mountains from Powell Butte Nature Park.
If you're planning on visiting, there are amenities in the area like restrooms, parking lots, and picnic tables. There are also bicycling, hiking, and equestrian trails that are quite well-maintained.
It's relatively safe in the area and people are encouraged to report anyone tampering with park property, so it's largely well-maintained too.
The wildlife that can be usually spotted here are gray foxes, bats, raccoons, coyotes, black-tailed mule deer, rabbits, and more. You'll also catch a glimpse of several species of birds and hear them sing.
You can also spot different kinds of butterflies in the area like the Cinnabar Moth, Red Admiral, and even Painted Lady butterflies!
There are a lot of things to see so it's best to be prepared and bring your best gear for taking photos. With 611 acres of space, there's a ton of stuff to see here.
Pro tips:
You can bring your pets here but make sure to keep them on a leash at all times.
It's best to go on a clear day because the view of the mountain is spectacular!
5. Oaks Bottom Wildlife Refuge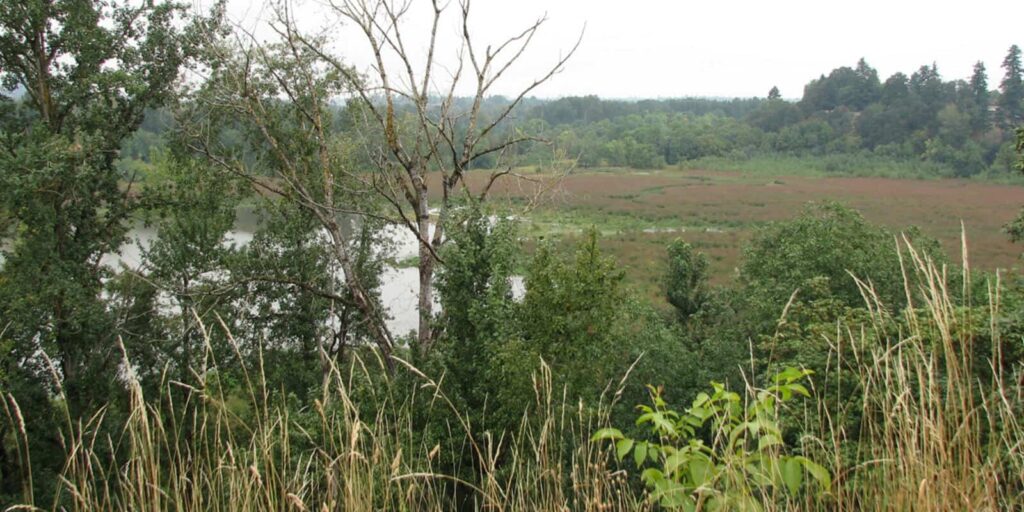 Whether you're taking your dog for an adventure or you're bringing your family to explore wildlife, Oaks Bottom Wildlife Refuge is the perfect place to do that. It's a safe, well-maintained environment that is home to several different species.
In this refuge, you will be able to spot several migratory birds depending on the season such as woodpeckers, widgeons, quail, coots, and a lot more. In fact, there are more than 175 bird species here.
You know what that means, birdwatchers. Get your binoculars ready because it's the best way to see all this glory up close!
It's also home to several fish including salmon and other species that are already in decline. Included in those that are already in decline are 44 bird species, 1 type of amphibian, and 3 bat species.
That's why if you're planning on visiting the area, it's important to respect nature and wildlife. It's best to admire them from a distance rather than disturbing their daily life.
Moving on, you might've already noticed that this is the perfect place for hands-on learning. It's a good thing there are fun, educational ways for your children or for you to enjoy the area.
To be exact, the refuge authorities offer school field trip programs, guided walks, and custom nature programs headed by field trip leaders.
The School Field Trips are perfect for organizations, classes, and even community groups. This goes on for one and a half hours about several topics which you have the freedom to choose. Example topics are pollinators, trees, decomposers, and such.
There are two options under Guided Walks. The custom ladybug walks are for ages 2 to 6 and city nature walks are for ages 6+. Both are designed to teach kids about wildlife and to help them see the fun in exploring.
Custom Nature Programs are also for organizations, classes, and community groups. Depending on the ages of the people included in the group, they can alter the activity and topic or you can also choose from several topics. The activities they offer are discussion, reflection, and more. This program runs for 2 to 3 hours.
The field trip leaders have a background in education and science, so trust that they will be able to provide a great, learning experience.
Pro tip:
Go during January to March to see the salamander eggs in the Tadpole Pond! But of course, don't forget to respect their habitat by not disrupting their home.
We hope this list inspired you to go out and see the wildlife for yourself. Did we miss any other great areas for seeing wildlife in Portland? Let us know!