Categories >
Guides and Tips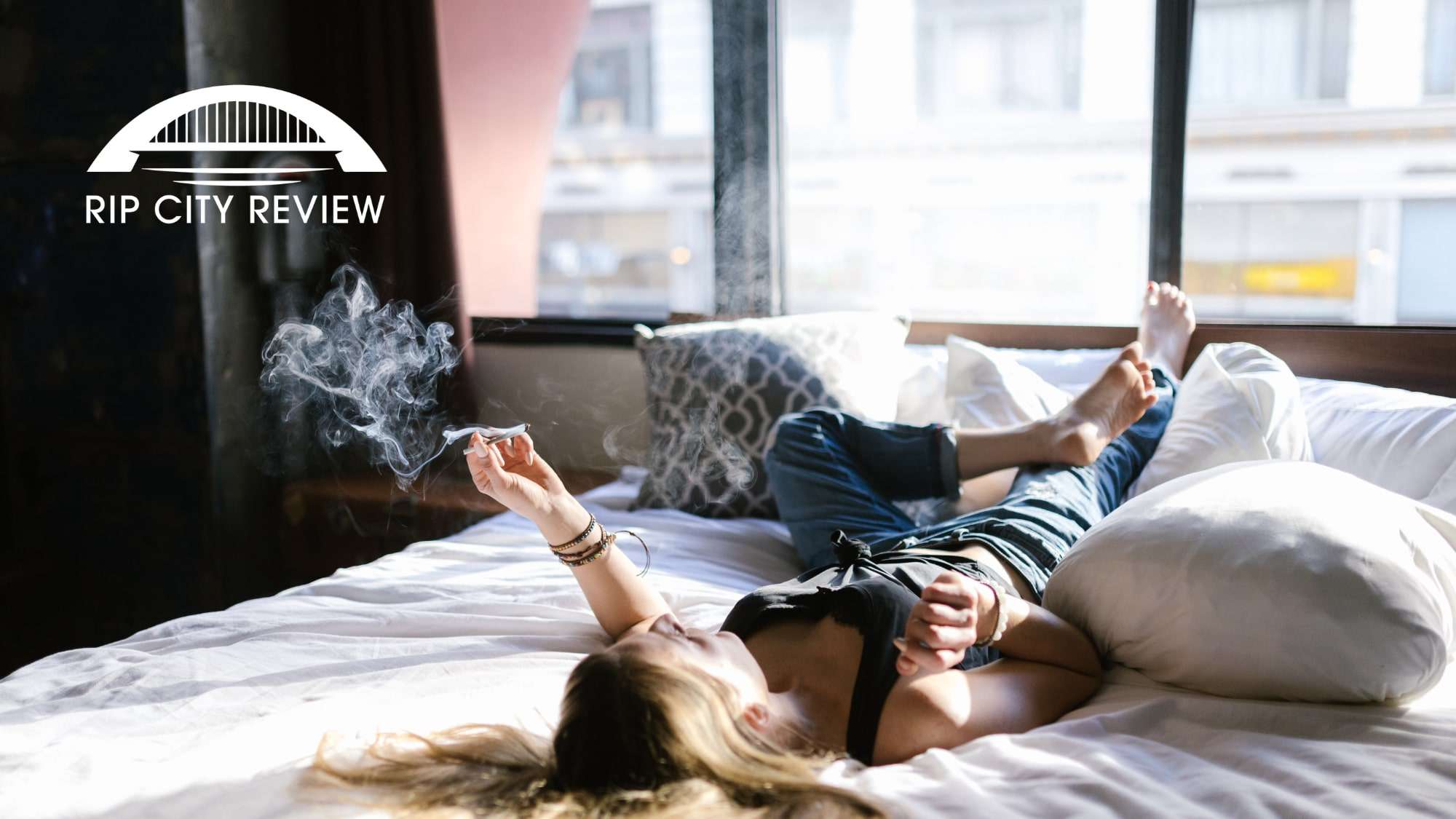 Locals Talk: Our Favorite Things to Do at Ashcreek, Portland
Ashcreek is one of Portland's best kept secrets. You really have to dig your way through the tree lined streets at this suburban haven in order to see Ashcreek for the delightful place that it is.
So, to help you there, we've rounded up our all-time favorite things to do at Ashcreek. From indulging in delicious eats to discovering exciting activities, get ready to learn some insider intel!
1. Check out different kinds of Cannabis at Green Goddess Remedies
WEBSITE: https://greengoddesspdx.com
ADDRESS: 5435 SW Taylors Ferry Rd, Portland, OR
CONTACT DETAILS: +1 503-764-9000
OPERATING HOURS: Monday – Saturday 10 AM – 8 PM; Sunday 10 AM – 7 PM
The Green Goddess Remedies is one of the more popular dispensaries in all of Portland. We find that it's because not only are they experts when it comes to medicinal marijuana, they also have competitive pricing.
Furthermore, they've been giving their patron Veterans Affairs and LGBTQIA discounts!
They know how to take care of their clients really well, which is why they were also able to build a community and networks that includes both locals and visitors.
One of the reasons why we love them is their menu is easily accessible online unlike other dispensaries in the city. It's convenient to be able to see what they have available so you know what to look out for when you're in the shop.
Additionally, you can even order from them through their website, so you have the option to not go to the store at all. However, if you don't have an idea what to purchase, we suggest still swinging by their store to get the staff's advice.
Pro tip:
There's plenty of parking around here, so you can bring your car without any worries if you're driving to their store.
2. Replenish your weed stash at Local Leaf
ADDRESS: 7625 SW Oleson Rd, Portland, OR
CONTACT DETAILS: +1 503-946-8199
OPERATING HOURS: Monday – Sunday 9 AM – 9 PM
Local Leaf is another popular spot in Portland among locals who use cannabis. Get ready to replenish your weed stash when you go here because you're bound to find something you like!
They don't have a website of their own. However, their menu is easily available on several sites like Dutchie.
Anyway, they offer a lot of variety to their customers, so you might even find stuff here that might be hard to find elsewhere.
They have edibles, concentrates, vaporizers, pre-rolls, flowers, topicals, etc. They also sell apparel and accessories. The prices are quite reasonable and you get what you pay for.
Pro tip:
They introduce new products every now and then like cotton-candy-infused hybrids and fireball gummies. Ask the staff for suggestions!
3. Find affordable goods at Marijuana Paradise
Come try out this strong sativa, Hippy Chicken 🐔 With its creative upbeat vibes, Hippy Chicken is worth crossing the road for! 🐓💨#hippychicken #sativa #demnugs #marijuanapdx pic.twitter.com/C8GNUuJPGU

— Marijuana Paradise (@MarijuanaPDX) April 29, 2018
WEBSITE: http://paradisepdx.com
ADDRESS: 9663 SW Barbur Blvd, Portland, OR
CONTACT DETAILS: +1 503-893-4881
OPERATING HOURS: Monday – Sunday 10 AM – 9:45 PM
True to its name, going to Marijuana Paradise's store made us feel like we were kids in a candy store. But in this scenario, our candy was made up of gummies, it gave us a high instead of a sugar rush, and we're of legal age (of course!).
Their menu is not easily available online, so we highly suggest going to their store to check everything out.
Pro tip:
Go here if you really want affordable dispensary stuff! Their products range from really cheap to a bit expensive, so they have something at every price point for any budget.
4. Enhance your cooking with Barbur World Foods
WEBSITE: https://www.worldfoodsportland.com
ADDRESS: 9845 SW Barbur Blvd, Portland, OR
CONTACT DETAILS: +1 503-244-0670
OPERATING HOURS: Monday – Sunday 8 AM – 10 PM
Anyway, if you're craving a little more variety in your dishes, we suggest shopping at Barbur World Foods. Most of their products are imported from the Middle Eastern, so there are many exciting things to try, especially if you haven't explored their cuisine yet.
We love this place for the variety of selections of meat, seafood, fresh produce, chili, pastries, and many more!
Pro tips:
You can still drop by here even if you don't like cooking. They have a deli that is run by a talented chef who makes dishes using some of the stuff they stock. You can refer to their menu here.
If you can't decide on what to order, don't worry. We're here to help you out! One of the first things we tried is Lamb Shawarma and now, it's our go-to order when we're here! Note that this is a platter so it can serve 12 to 15 or 18 to 20 depending on the size you'll get.
5. Grab a cup of coffee at Maplewood Coffee & Tea
WEBSITE: https://maplewoodcoffeeandtea.com
ADDRESS: 5206 SW Custer St, Portland, OR
CONTACT DETAILS: +1 503-244-1539
OPERATING HOURS: Monday 7 AM – 3 PM; Tuesday & Wednesday Closed; Thursday & Friday 7 AM – 3 PM; Saturday & Sunday 8 AM – 3 PM
Maplewood Coffee & Tea is a lovely and homey coffee shop in Ashcreek. When we say homey, we mean it quite literally because the outside looks like an actual house.
Their products are quite fresh because they make it in their own kitchen. Moreover, they incorporate local and organic products as much as possible.
Aside from lattes, they also offer sodas (they're handmade!), potato bowls, breakfast sandwiches and more.
Pro tips:
We highly recommend their breakfast sandwich. It's a bit expensive, but it's so worth it! It's one of the most popular items on their menu for a reason.
They also host events from time to time, so be on the lookout and check their website if you're interested.
6. Get your coffee fix at the Black Rock Coffee Bar
WEBSITE: https://br.coffee
ADDRESS: 7570 SW Garden Home Rd, Portland, OR
OPERATING HOURS: Monday – Sunday 5 AM – 7 PM
Another coffee place we like going to whenever we're in Ashcreek is the Black Rock Coffee Bar. Most items on their menu are classic options, but we're not complaining!
They also have non-coffee options such as hot chocolate, chai tea latte, matcha latte, and more. If you need something really strong, we suggest ordering the I.V. It's made with Irish cream, vanilla breve, and 6 shots of espresso!
Pro tip:
If you like putting syrup on your drinks, you'll really love it here. The reason is they have tons of syrup options (pineapple, peppermint, etc), so you're free to go crazy with your choices!
7. Try unique beer flavors at the Old Market Pub & Brewery
WEBSITE: http://www.drinkbeerhere.com
ADDRESS: 6959 SW Multnomah Blvd, Portland, OR
CONTACT DETAILS: +1 503-244-2337
OPERATING HOURS: Monday – Wednesday 11 AM – 10 PM; Thursday & Friday 11 AM – 11 PM; Saturday 9 AM – 11 PM; Sunday 9 AM – 10 PM
It's not surprising to find pubs in Portland that also have their own brewery. After all, the city is known for its local breweries!
That's why if you're looking to have a taste of what Portland breweries have to offer, the Old Market Pub & Brewery is a great place to start.
They have drinks such as British Bombay IPA (most popular), hot tamale (spicy!), and black magic stout (coffee and chocolate flavored). Make sure to ask your server what seasonal ales they have as of the moment.
Pro tip:
Even though they're a pub, you can actually bring the entire family here because it's kid friendly!
8. Order a plate of comfort food at Shari's Cafe & Pies
WEBSITE: https://sharis.com/cafe-locations/garden-home
ADDRESS: 7451 SW Garden Home Rd, Portland, OR
CONTACT DETAILS: +1 503-293-3143
OPERATING HOURS: Monday – Thursday, & Sunday 7 AM – 10 PM; Friday & Saturday 7 AM – 12 AM
Shari's Cafe & Pies offers a lot of American classics that we consider as comfort food. They serve a lot of dishes with eggs (since it's a breakfast staple) like omelets, breakfast burritos, and the breakfast sampler.
Want heartier stuff? Don't worry. They also have more filling options like t-bone steak & eggs and country fried steak & eggs.
Pro tip:
If you want a heavy and filling breakfast, we recommend the breakfast sampler. Aside from fresh farm eggs, it also has country ham and cheddar, smoked bacon, and sausage.
9. Beat your friends in pool at the Garden Home Dugout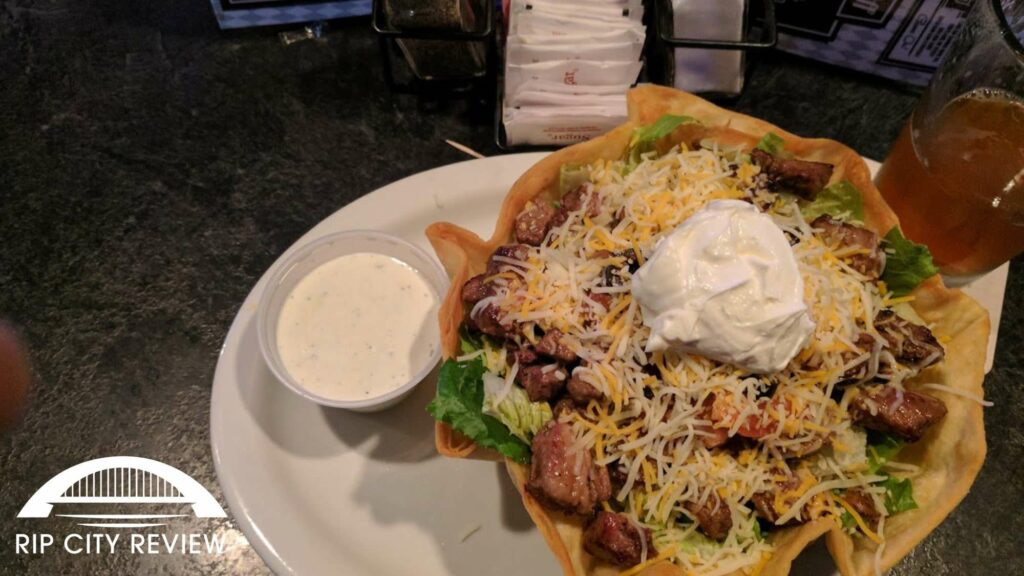 WEBSITE: https://www.gardenhomedugout.com
ADDRESS: 7380 SW Garden Home Rd, Portland, OR
CONTACT DETAILS: +1 503-206-5385
OPERATING HOURS: Monday – Sunday 9 AM – 2:30 AM
Come here for good food and a fun game of pool! They also have a full bar where you can order 12 different kinds of beers and various types of wines to down while having fun.
Note that at Garden Home Dugout, you can bring your friends with you to watch sports, play pool, and sing at a karaoke machine. We find this the perfect spot for a fun and chill night out.
Pro tip:
Happy hour is Mondays to Fridays at 3 PM – 6 PM. We recommend it when you need to unwind!
10. Ease those body pains at Advanced Massage Therapy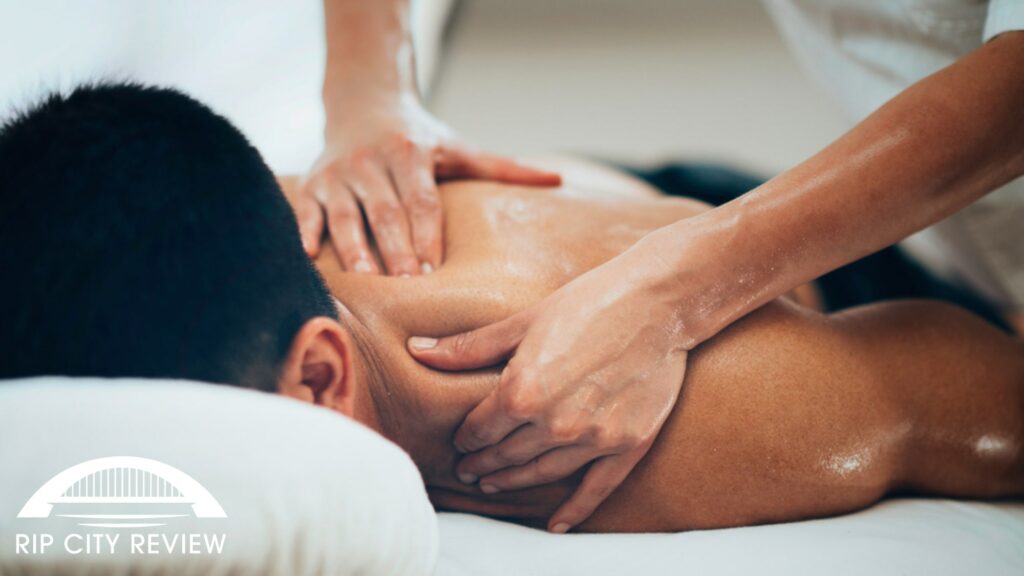 WEBSITE: http://advancedlmt.com
ADDRESS: 5944 SW Canby St, Portland, OR
CONTACT DETAILS: +1 503-977-3454
OPERATING HOURS: Monday & Tuesday 12 PM – 6 PM; Wednesday – Friday 12 PM – 7 PM; Saturday 10:30 AM – 4 PM; Sunday 12 PM – 4 PM
If you're exploring Ashcreek all day, it's best to unwind at the end of it with some massage. Advanced Massage Therapy is managed by David Kick, a professional massage therapist with 30 years' expertise.
At your first session with David, you'll be awed by the location of this massage parlor. It's tucked between lush trees and looks like a quaint cabin in the woods, which is why we found it to be quite homey.
Pro tip:
Davin aims for everyone to be comfortable during the massage, so you have the option of not undressing if that's what you want. It's very easy to adjust David's process because he adapts to each customer's request.
11. Go on a hike at the Woods Park Marigold Trail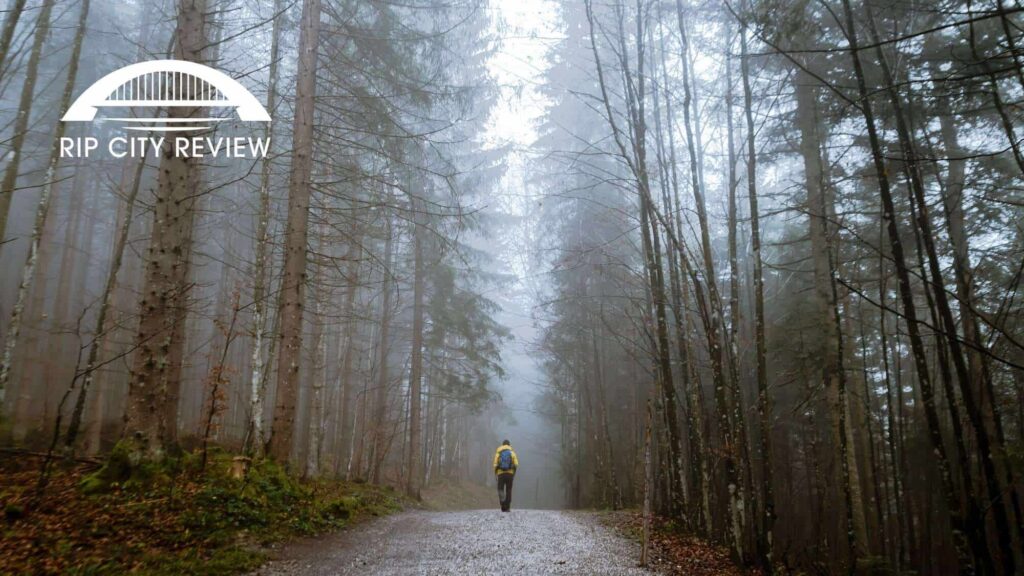 DIRECTIONS: https://goo.gl/maps/3eaZrJJ14Qz1UN4y9
OPERATING HOURS: Monday – Sunday 6 AM – 10 PM
Woods Park Marigold Trail is good for biking, jogging, and hiking. You also have the chance to enjoy the wildlife thriving in the area in this tranquil outdoor space.
There's this little green area that looks pretty nice that you'll see as you go along the path. Moreover, there's a bunch of pathways around here that connect to other roads, so there's no need to commit until the end of the trail.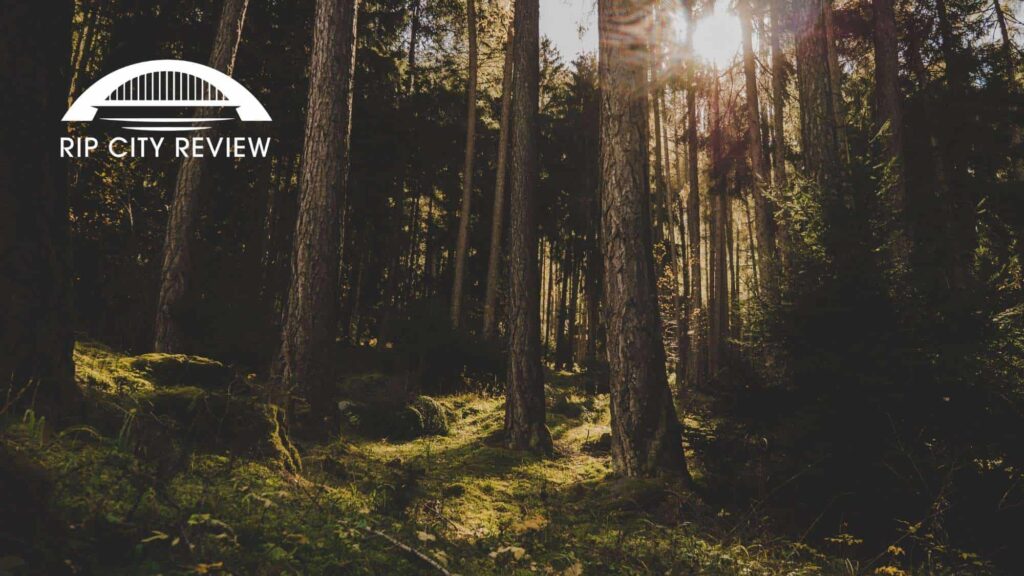 We found that some parts are pretty steep, but it's all well-maintained. If you want to have an idea of the difficulty of the trail, we often see kids walking here.
If you're looking for an easy trail that wouldn't be too much of a challenge, you'd have a lovely time here.
Pro tip:
Some of the entrances to the trails have steps, so unfortunately, this trail is not exactly wheelchair friendly. If you're looking for something that's wheelchair friendly, try these other spots in Portland: Mount Tabor, River Loop Trail, and The Laurelhurst Park Loop.