Categories >
Guides and Tips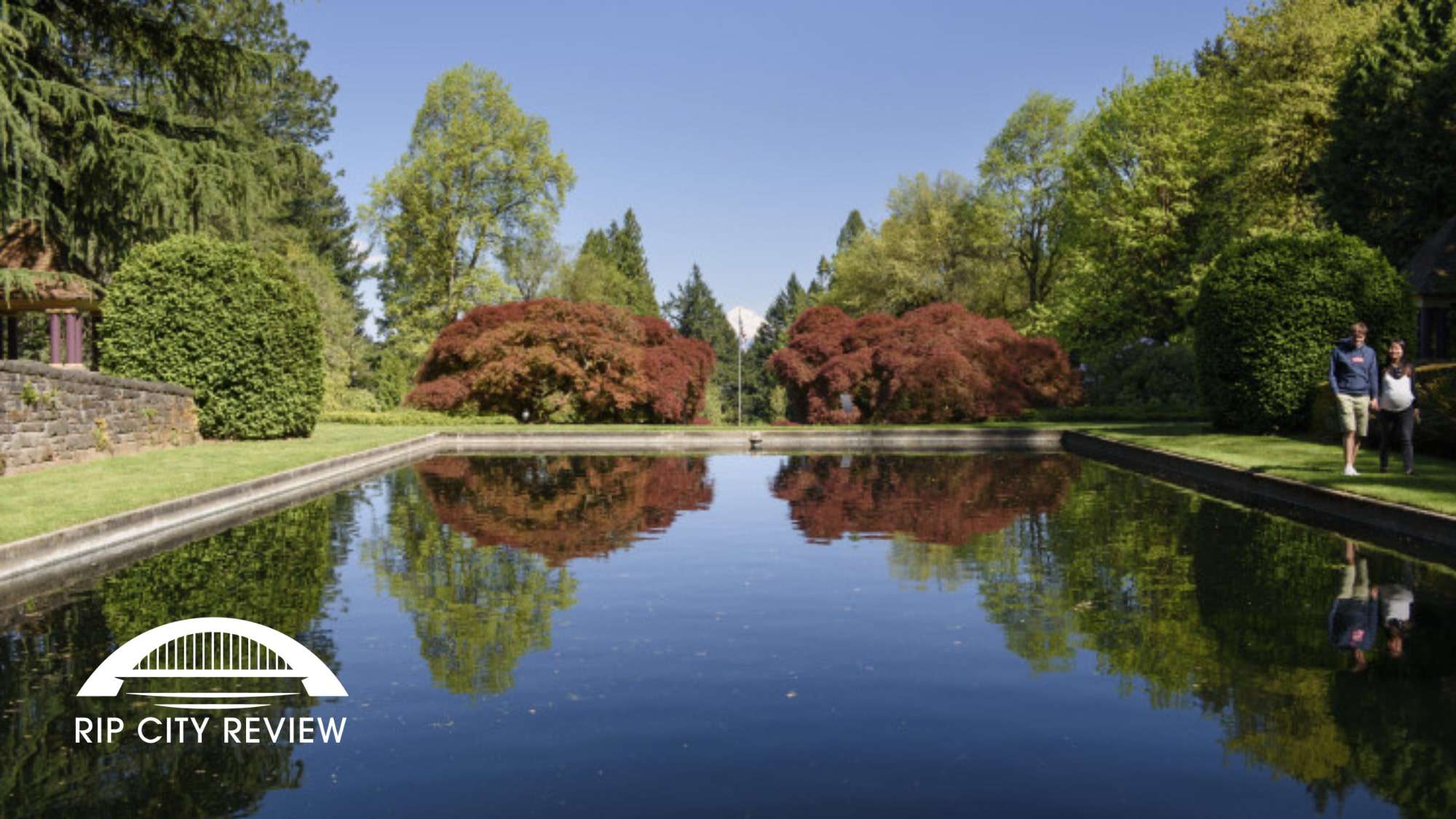 The Best Things to Do in Collins View, Portland 
Like a lot of places in Portland, Collins View shows us an example of when city life and nature coexist beautifully.
Whether you are a lover of nature, culture, or gastronomy, we think you'll enjoy Collins View. Know how you can best explore it by checking out our recommendations for things to do in it below!
1. Take pictures at the Reflecting Pool
Directions: https://goo.gl/maps/Uru86UQYYx9Atovj7
Address: 615 SW Palatine Hill Rd, Portland, OR
Price: Free
The Reflecting Pool is a beautiful mix of art and history. It is exactly what its name entails.
It's a pool that reflects the lush trees that surround it. Other than the fact that it's a stunning, breathtaking view, it's also a historical landmark which makes it even more worth the visit.
Pro tip:
While you're in the area, you might as well visit one of our favorite Taiwanese in Portland – Wei Wei. It's a quick 10-minute ride, but very much worth the short detour. Anyway, we recommend you try their scallion pancake under their appetizers. It doesn't look much, but it will blow you away with its flavors.
If you want something really filling, we recommend their beef noodle soup because it's a classic!
2. Make your own rolls at TOKYROLL Sushi & Poké
Website: https://www.lclark.edu/live/profiles/6362-dovecote-cafe
Address: 8510 SW Terwilliger Blvd, Portland, OR
Contact details: +1 503-714-8538
Operating hours:
Monday – Sunday 11 AM – 9 PM
Heads up, Japanese-cuisine lovers. We know what restaurant you should add to your list to try next – TOKYROLL Sushi & Poké.
It's not your ordinary sushi & poké place, mind you. They offer jumbo sushi rolls and the one of freshest poké bowls you'll ever get your hands on.
You can even make your own rolls! You can wrap all your faves into one seaweed – sounds like a dream, right?
Pro tip:
Based on the votes by most of our staff here at Rip City Review, we recommend getting the super salam roll the most. It's a tempura roll stuffed with cream cheese, krabstik, and drizzled with spicy mayo and eel sauce.
3. Try out local beers at Tyron Creek Sports Bar
Directions: https://goo.gl/maps/LHW8RW9BFa9Bnwcx5
Address: 8610 SW Terwilliger Blvd, Portland, OR
Contact details: +1 503-246-6644
Operating hours:
Monday – Thursday, Saturday 11 AM – 12 AM
Friday 11 AM – 1 AM
Sunday 12 AM – 10 PM
Portland isn't Portland if there's no pub in each neighborhood. That's because the city is quite well known for its local breweries.
That's why if you fancy a unique drink that would satisfy your palette, grabbing a beer or two at the local bars would surely quench your thirst.
If you're at Collins View, we recommend taking a trip to Tyron Creek Sports Bar. They have generous offerings of beer varieties as well as traditional American food.
Pro tip:
We recommend trying their breakfast sandwich to any first timer who wants to know what's best on the menu. If all breakfast sandwiches were these good, that would be our go-to everytime!
4. Replenish your weed stash at Nectar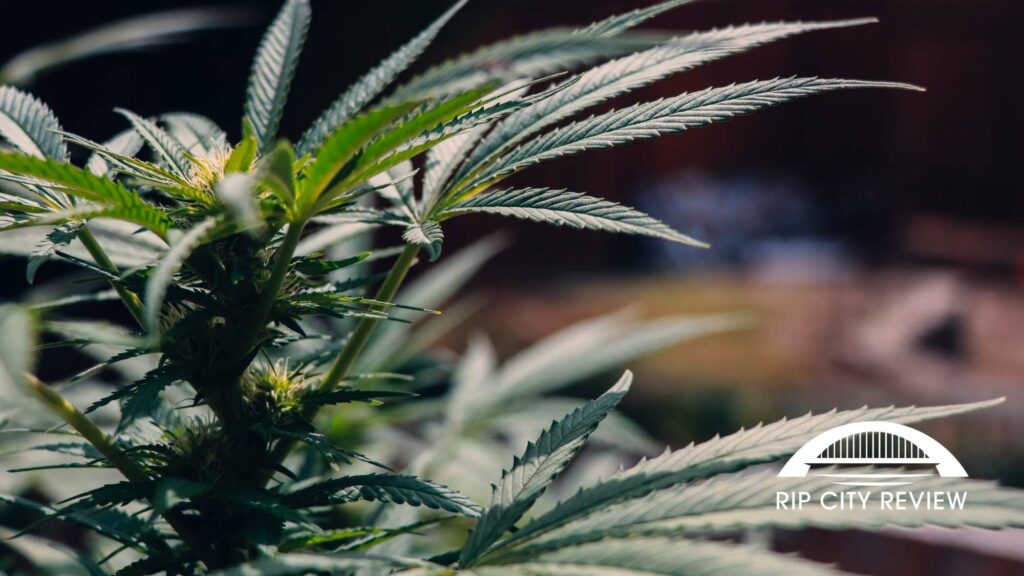 Website: https://nectar.store/store/terwilliger/
Address: 8601 SW Terwilliger Blvd, Portland, OR
Contact details: +1 971-754-4956
Operating hours:
Monday – Sunday 7 AM – 10 PM
Stoners, rejoice! In case you didn't know yet, cannabis is legal in the city. It's like the cherry on top of what we know and love about Portland.
Anyway, if you're in the Collins View neighborhood, you should give Nectar a visit. It's a dispensary with numerous branches all over Oregon.
We say that because we want to let you know that it's quite a well trusted source for all you need that's weed related!
Pro tip:
If you're too lazy to swing by the store and look at their goods one by one, we get you! That's what technology is for. You can also easily order from Nectar online. Just go to their website and you're good to go!
5. Pamper yourself at Terwilliger Nails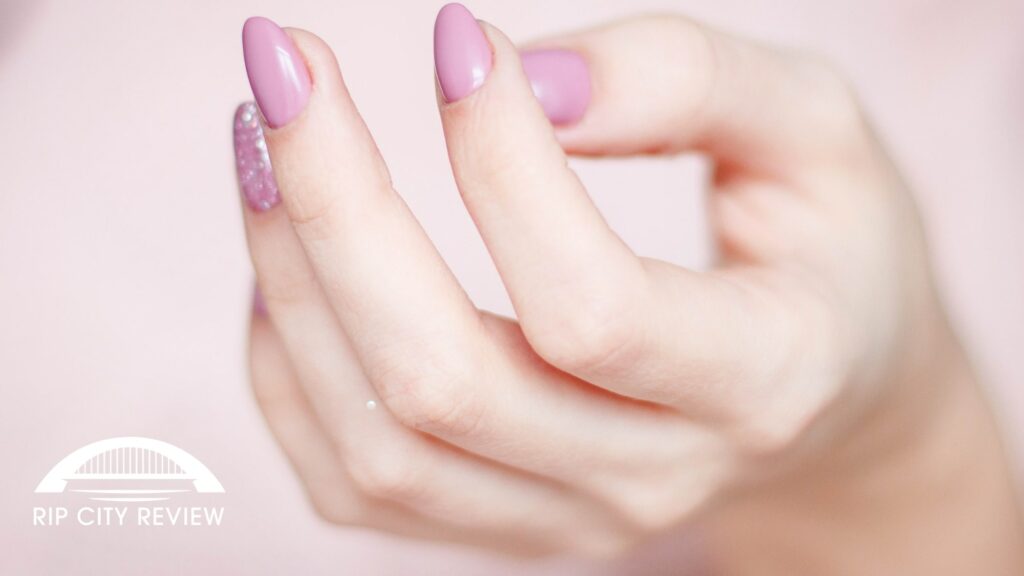 Website: https://kubiti.blog/nail-trends/?terwilliger+nails
Address: 8730 SW Terwilliger Blvd, Portland, OR
Contact details: +1 503-477-9403
Operating hours:
Sunday & Monday Closed
Tuesday – Friday 10 AM – 6 PM
Saturday 10 AM – 4 PM
If you're looking for a nail salon that can do it all, you're in luck! The Collins View neighborhood is a home to a great nail salon with a lot of talented nail technicians – Terwilliger Nails.
Moreover, they also offer numerous services aside from the nail-related ones like hair removal, eyebrow services, and even facials and massages. If you want to give yourself some extra self love, you know where to go.
Pro tip:
Of course, like any nail salons, we recommend you set up an appointment first so you can be ensured a spot. If that's impossible, try swinging by before lunch on a weekday.
It's likely that they have an opening for you. However, it's not guaranteed!
6. Go on a campus tour at Lewis & Clark College
No surprise here – we have been ranked #1 Best College Campus in Oregon by Niche! 🌲 🌥️ 😍

Check out the full list: https://t.co/8hXpt4fWBX pic.twitter.com/IVyXp9ZClb

— Lewis & Clark College (@lewisandclark) April 12, 2023
Website: https://www.lclark.edu
Address: 615 S Palatine Hill Rd, Portland, OR
Contact details: +1 503-768-7000
A huge chunk of the Collins View neighborhood is the Lewis & Clark College. If you're someone looking to enroll in a college now or in the near future, then this part of the article is especially for you.
The college is nestled in 137 acres surrounded by a lot of natural beauty. They have a library filled with fantastic resources, athletic facilities, and such.
Tamily Weissman-Unni, associate prof. of biology, captured Associate Prof. of Mathematics Paul Allen enjoying the gorgeous weather with his class on Wednesday! From sunny and 65 to today's snow, it's been quite the week ☀️ ❄️

Good thing SPRING BREAK is here! Enjoy, L&C! pic.twitter.com/77g6cvXkHM

— Lewis & Clark College (@lewisandclark) March 24, 2023
As of writing, they offer 33 minors and 29 majors. Additionally, they also have several professional programs.
Pro tip:
If you want to visit the nearby forest, there's a free shuttle in the campus that you can take called the Pio Express. See schedule and routes here.