Categories >
Guides and Tips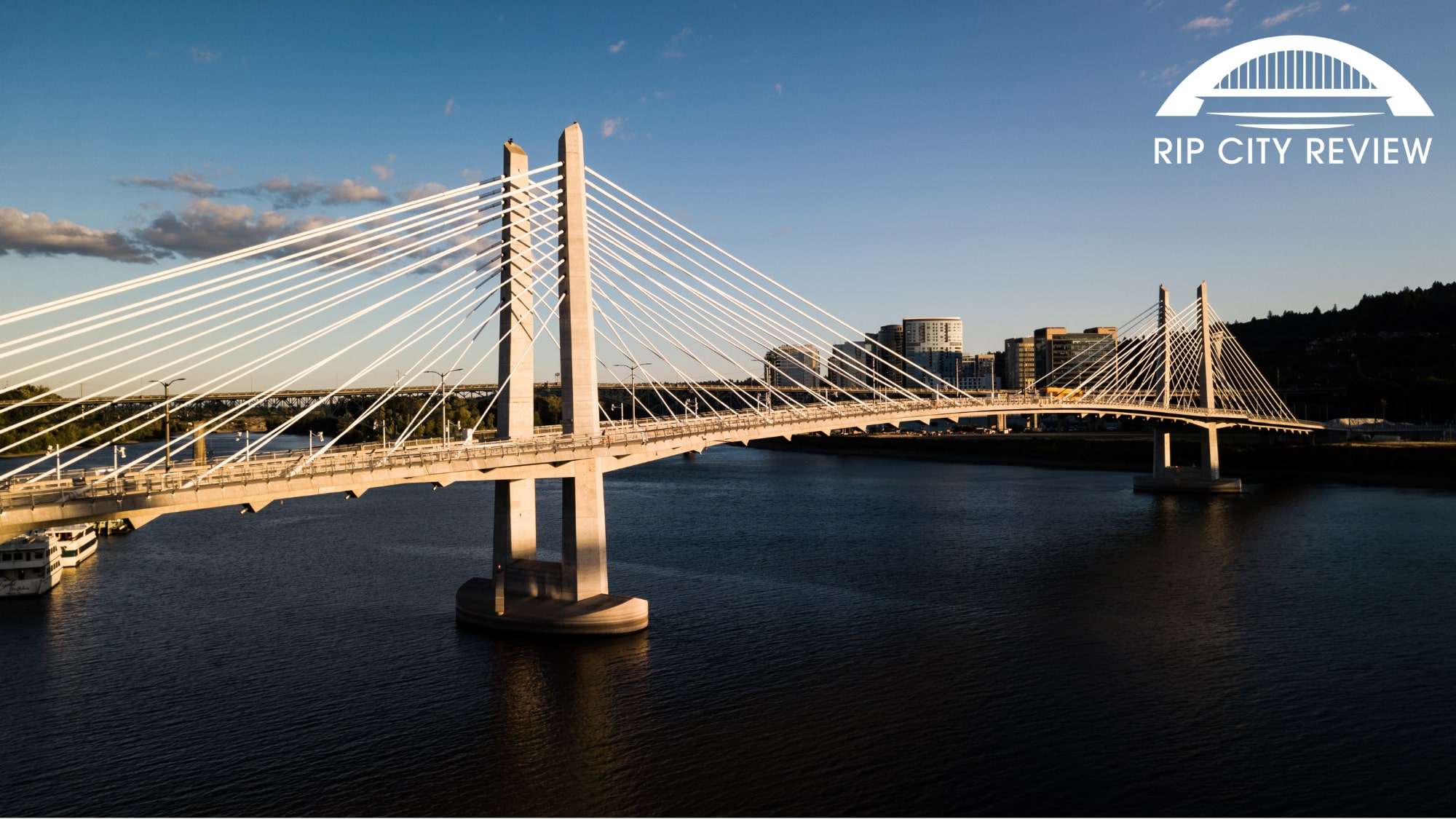 10 Best Things To Do in Portland
We fully acknowledge that we may be just a bit biased, but for most of us at Rip City Review, there's no place as fun as Portland. You get breathtaking views, great food, super-fun-and-weird culture, and more!
If you're in our town for a couple of days and want to make the most of your time here, you're in luck. We've already put together a list of the best things to do in Portland according to all of our staffers.
1. Immerse yourself in art at Portland Art Museum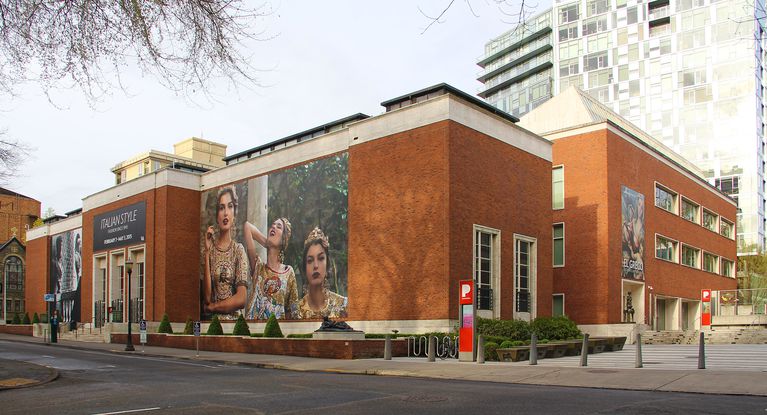 WEBSITE
https://portlandartmuseum.org
ADDRESS
1219 SW Park Ave, Portland, OR
CONTACT DETAILS
+1 503-226-2811
OPERATING HOURS
Monday & Tuesday: Closed
Wednesday – Sunday: 10 AM – 5 PM
PRICE
Members: Free
Adults: $25
Seniors & College Students: $22
Children (17 & Under): Free
If you're a fan of art and history, you wouldn't want to miss going to the Portland Art Museum. Aside from its 50,000-object collection, the building itself is interesting because it's literally the 7th oldest museum in the country.
So, what can you see here? Well, included in the collection are native peoples of North America's art, English silver, and graphic arts.
Aside from their permanent collection, there are also exhibits of other famous artists that will only be housed in the Portland Art Museum for a few months. If one of their current exhibited artists appeals to you, catch the exhibit while you can!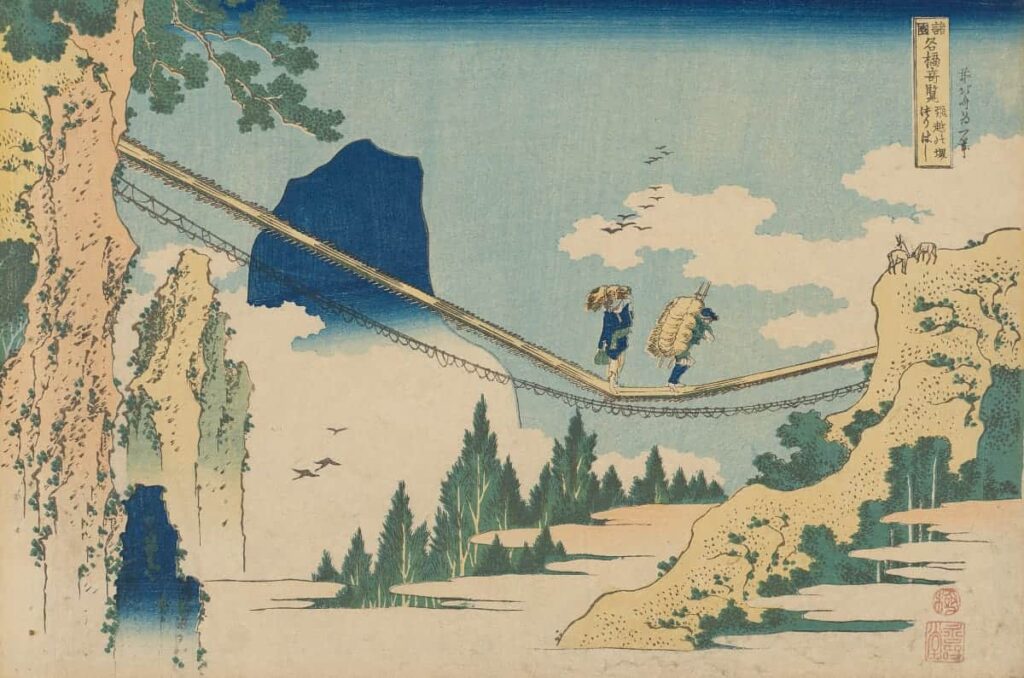 Generally, you don't need to wait at all to enter the museum even if you're going there on the weekend. However, there might be more crowds in areas where they hold their exhibits.
We suggest getting a ticket in advance, especially if you're there to see the exhibit. This is especially important if you're only in Portland until a certain date.
Overall, this is the place to go when you want to take it slow and do something relaxing in Rip City. Come here to take a stroll while feasting your eyes on the beauty of art from different places and periods.
Pro Tips:
Make sure to allot plenty of time if you want to see the entire collection. We find that 1.5 – 2 hours is enough if you're just looking at art casually. However, if you want to fully grasp important details, 3-4 hours would be better, especially when you're with company!
You have to wear proper attire when entering the museum. This means closed shoes, a decent shirt, and a pair of pants or a skirt.
Bags bigger than 11″ x 17″ x 6″ are not allowed so it's best to leave that in your hotel room to avoid the hassle.
Take note that these items are not allowed in the museum: balloons, long umbrellas, flowers, and wrapped packages.
2. Appreciate the views at Portland Japanese Garden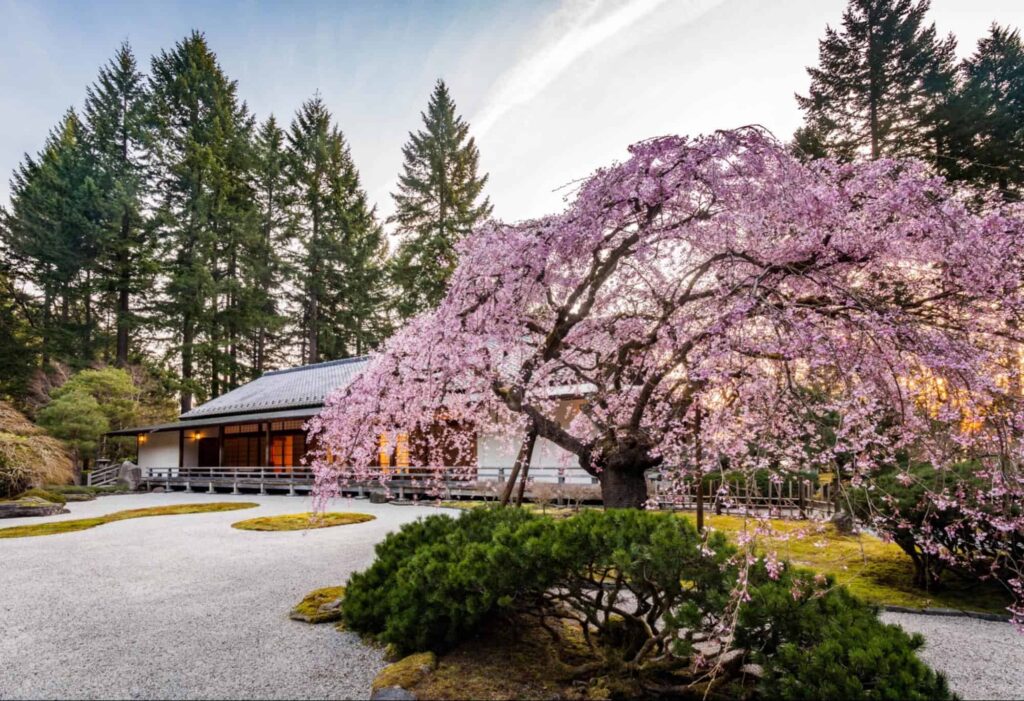 WEBSITE
https://japanesegarden.org/
ADDRESS
611 SW Kingston Ave, Portland, OR
CONTACT DETAILS
+1 503-223-1321
OPERATING HOURS
Monday, Wednesday – Sunday: 10 AM – 3:30 PM
Tuesday: Closed
PRICE
Adult: $19.95
Senior (65+): $16.95
Students: $15.95
Youth (6-17): $13.95
Child (5 and under): Free
Members: Free
You probably didn't know that we have a slice of Japan right in our city… and it's quite a pretty slice, at that.
In fact, according to the former Ambassador of Japan, Portland Japanese Garden is the most beautiful and authentic Japanese garden outside of Japan. While we haven't visited other Japanese gardens outside Japan, we'll take his word for it!
What makes it so beautiful is how it transports you to a different place – it will make you feel like you're far from the city.
Usually, this type of peacefulness can only be seen in rural places. In reality, the Portland Japanese Garden sits on top of the hills of Washington Park.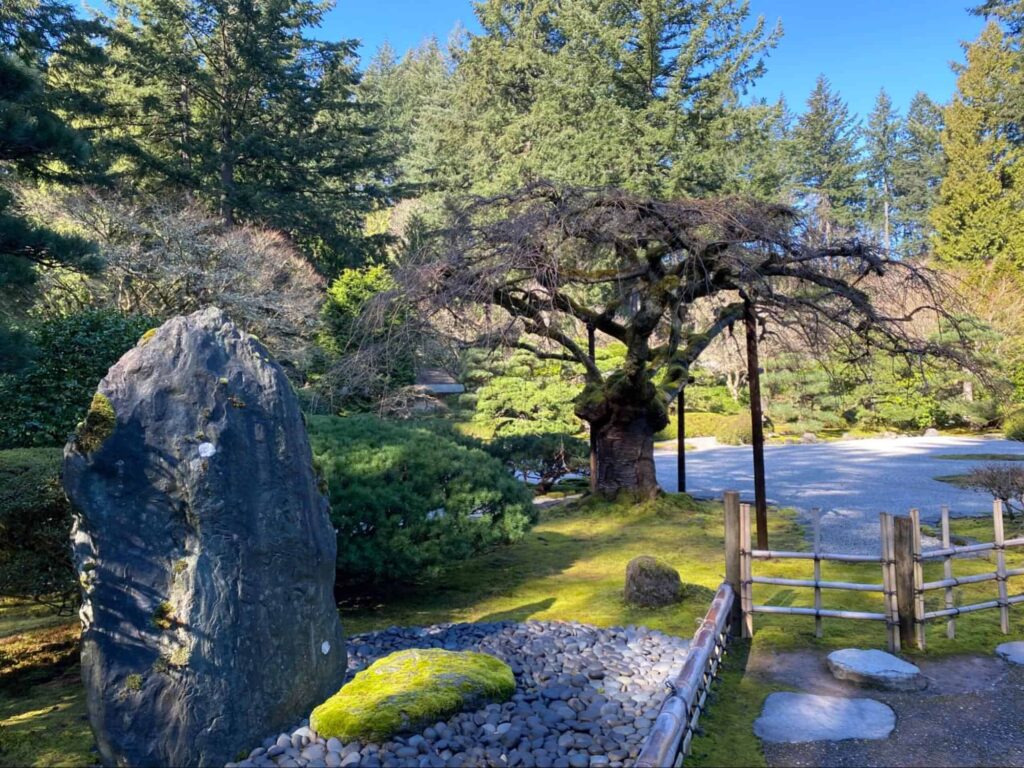 They have a guided hour-long tour every Wednesday to Monday at 10:15 am and 12:15 pm. Usually, there are plenty of spots available, but it's best to book in advance (note: tickets 10 days in advance are already available).
We suggest dining at the Umami Café when you go. You will get to experience Japanese tea and other delightful dishes and desserts.
If you're not sure what to start with when you go to the cafe, by the way, we particularly loved the Hojicha & Chikara Cake!
Pro tip: Go here as soon as it opens, ideally on a weekday so that there aren't a lot of people around. We found it to be more relaxing!
Additionally, there won't be a crowd to photobomb you from getting the best photos. It also seems to be an ideal spot for shooting wedding videos!
3. Grab a quick bite at Voodoo Doughnut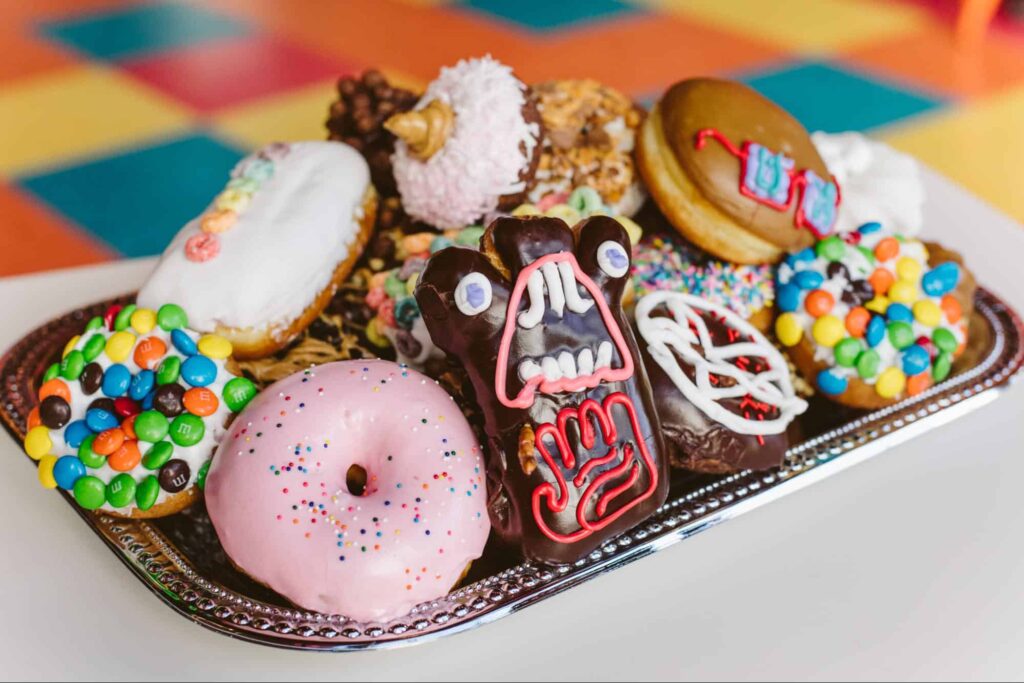 WEBSITE
https://www.voodoodoughnut.com
ADDRESS
22 SW 3rd Ave, Portland, OR
CONTACT DETAILS
+1 503-241-4704
OPERATING HOURS
Monday – Wednesday: 7 AM – 11 PM
Thursday: 7 AM – 3 AM
PRICE
$1 – $4
Portland is not really known for a specific dish, as you might've already figured. However, if there's one food item people usually think of when they think about Portland, it's the doughnuts!
If you already looked up places to eat in Portland, you probably already saw Voodoo Doughnuts and the glowing reviews it garnered from thousands of people.
But why do people love the doughnuts here, you ask?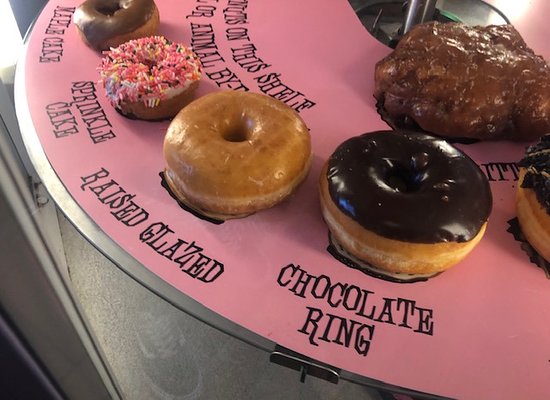 Well, they have crazy variety, to start with. They have 50 artisan flavors and 25 ones that are vegan.
Plus, in addition to what they already have available in store, you can even request a custom order.
Aside from the delectable flavors, the shop is also famous for several unique and fun doughnut designs. A single donut is also pretty cheap, being priced around $1 to $4 (depends on the flavor).
However, their vegan donuts are more expensive at around $3.50 to $6.62. That's pretty normal for good vegan fare, though.
If you're as much of a sweet tooth as nearly everyone on our staff is, you have to try this place. The shop's decor by itself is worth a visit!
Pro tip: This doughnut shop is open until late hours, so your late-night sweet craving can be easily solved when you're in Portland. You can also quickly grab a bite here after bar hopping since there are several bars near it.
4. Bring out your inner foodie at the Eat Adventures Food Tour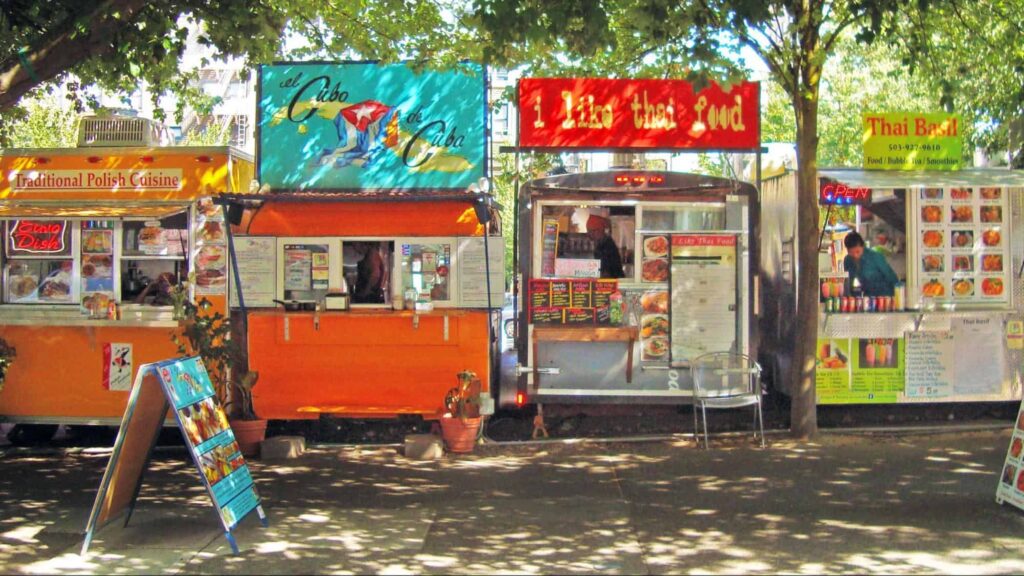 While we're already on the topic of food, a visit to Portland isn't complete without trying out different restaurants. You can map out your own itinerary or you can book a tour that will point you to the best spots with a local to guide you – like at Eat Adventures.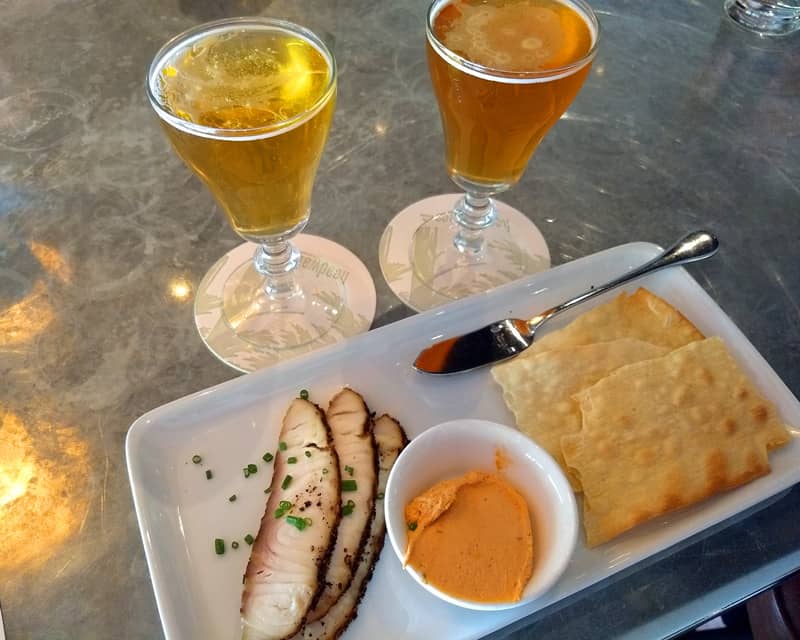 Eat Adventures has four tours available as of writing: the Downtown Portland Food Tour, Coffee, Donuts, and Chocolate Food Tour, Alberta Arts District Food Tour, and Alphabet District Food Tour.
The Downtown Portland Food Tour is the one to choose if you particularly love fine dining, wines, beers, cocktails, farm-to-table – you get the gist. Since you'll discover different sides of the Portland food scene, we recommend this to people who are visiting Portland for the first time.
The Coffee, Donuts, & Chocolate Food Tour is a 2-hour tour that will take you to enjoy artisanal donuts, locally roasted coffee, and delicious chocolate treats. Take this tour if you love waking up in the morning to explore a new neighborhood.
The Alberta Arts District Food Tour takes you around one of the coolest neighborhoods in Portland. This is a three-hour afternoon tour where you can get a taste of fusion cuisine, artisanal cocktails, and awesome food carts.
The Alphabet District Food Tour will take you to 6 food and beverage shops where you will be exposed to just how much variety there is in the Portland food scene. You'll also learn more about the history of our city.
Their tours are all-inclusive, which means that once you book, you won't have to pay for food and drinks. Of course, you can always give a tip to your tour guide after the tour!
Pro tips:
Bring comfortable shoes since you'll be walking around a lot.
If you have any dietary restrictions, they can still easily accommodate you. Just send them a message about it or include it in the booking page.
If you can, book on the last Thursday of the month. This is because after the tour, you can explore the monthly arts district street festival called "Last Thursday on Alberta."
5. Try food fopping at the Nob Hill Food Carts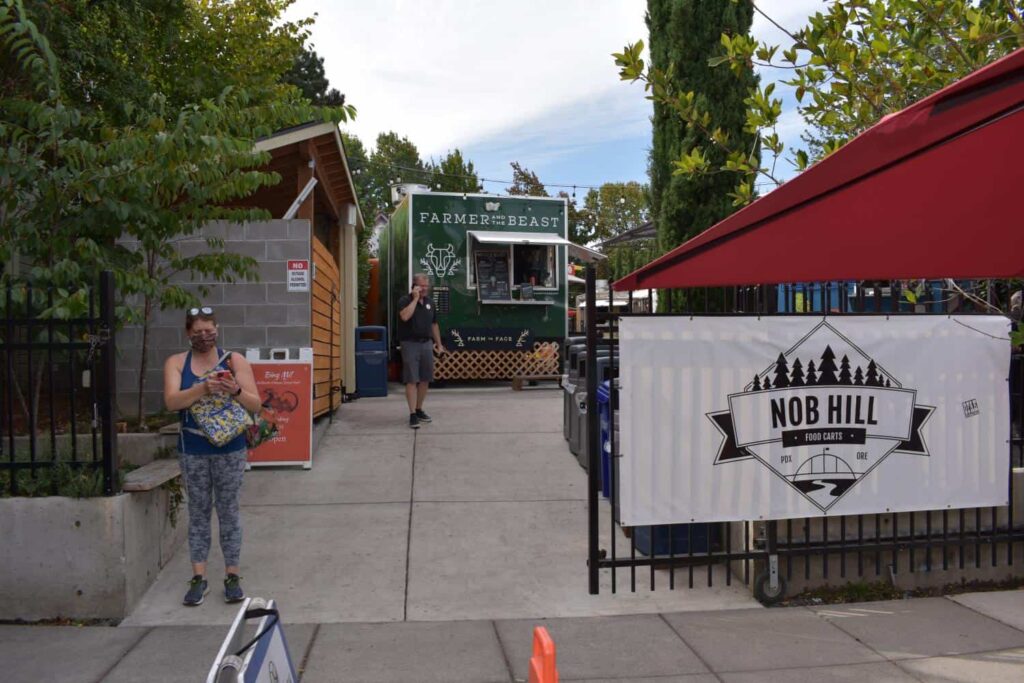 Here's another thing Portland is known for that you shouldn't miss: food carts. In fact, you can't say you've tried Portland cuisine if you haven't tried food hopping at several of our food carts.
The best thing about them? Since a lot of them are placed side by side, you won't have any problems going from one place to another. Lots of different cuisines are now within your reach!
If you don't know which ones to try, we'd recommend going to Nob Hill Food Carts. Partly because of the atmosphere, but it really boils down to the quality of the food there, of course.
There are 8 food trucks at Nob Hill as of writing and we're going to recommend to you our top 3 favorites – Bing Mi, Dhaba Indian Kitchen, and Farmer and the Beast.
At Bing Mi, we recommend the Roasted Ducked Loaded Jianbing. It's also filled with extra egg, extra crackers, cucumbers, and of course, roasted duck.
Dhaba Indian Kitchen's Chicken Biryani is something we still couldn't forget. It's a savory dish with marinated chicken and fluffy rice. We've tried several Chicken Biryanis before and this definitely is top-shelf.
Try the Beast Burger at Farmer and the Beast and you won't regret it. You get two Nicky USA ground beef patties with american cheese. If there's one word to describe it aside from delicious, it would be filling!
Pro tip: Make sure to come with an empty stomach! There are a lot of food options here so you might want to try something from different places to make your visit worthwhile.
6. Find your next read at Powell's City of Books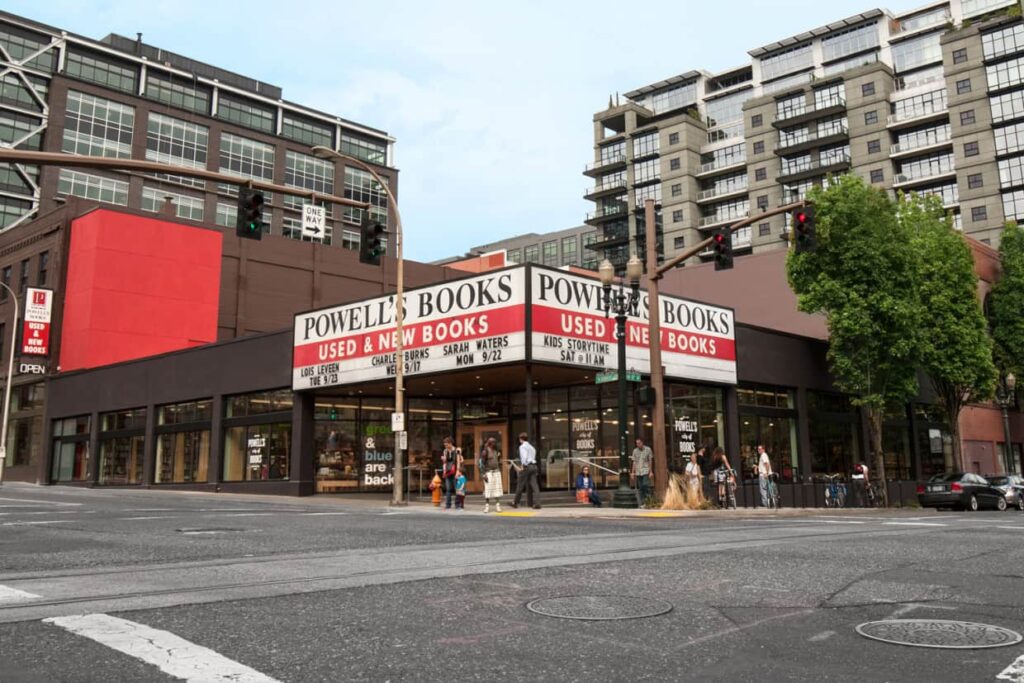 | | |
| --- | --- |
| WEBSITE | https://www.powells.com/ |
| ADDRESS | 1005 W Burnside St, Portland, OR |
| CONTACT DETAILS | +1 800-878-7323 |
| OPERATING HOURS | Monday – Sunday 10 AM – 9 PM |
Powell's City of Books is one of the must-visit places in Portland. It's famous for being the largest used and new bookstore in the world – attracting bookworms from all over the world.
That's not the only thing that's special about it, though. They also have a rare book room that houses collections of signed first editions and other rare volumes. 
You'll probably get lost in between shelves with over 3,500 different sections to dig through, but we won't blame you. Spending hours at this bookstore is the norm.
Aside from books, they also have Portland souvenirs like postcards and merch, but we think that buying a book here is as good as a souvenir!
Pro tip: You need a pass to go in the rare book room, but it's easy to get. Just go to the information booth outside it.
7. Grab a drink with City Brew Tours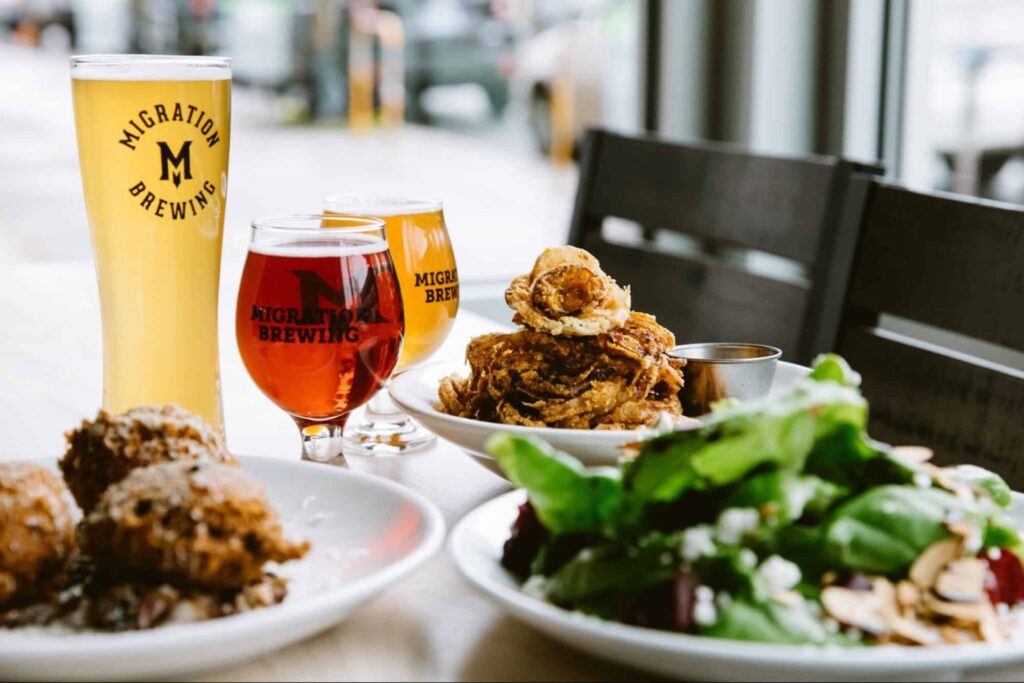 WEBSITE
https://www.citybrewtours.com/
ADDRESS
2330 NW 31st Ave, Portland, OR
CONTACT DETAILS
+1 503-729-6804
OPERATING HOURS
Monday – Saturday: 10 AM – 9 PM
Sunday: 11 AM – 3 PM
PRICE
Public tours: $99-129
Private tours: Ask for a quote
It's hard to pass up Portland's local brews. In case you didn't know, it's one of the things this city is known for.
This is because there are a lot of breweries in the area, so you won't run out of drinks to try. There are also a lot of original craft beers that you can only get in Portland so might as well try and take a sip! 
To have a local guide take you to the best breweries, you can try out City Brew Tours. They currently offer two public tours, which are The Sip of Portland Brew Tour and The Original Oregon Brew Tour.
The Sip of Portland Brew Tour gives you a chance to explore history, culture, and ingredients in the Portland beer scene.
The Original Oregon Brew Tour is our favorite. It's more of a deep-dive experience to the Portland beer scene because you will be taught how beer is made. The guides will also inform you about the history of beer.
Aside from the public tours, they also have private tours for special occasions.
Pro tips:
You have to wear closed-toe shoes because some breweries require it for safety.
Beers are already included in the cost of the tours, so drink up!
8. Smell the roses at International Rose Test Garden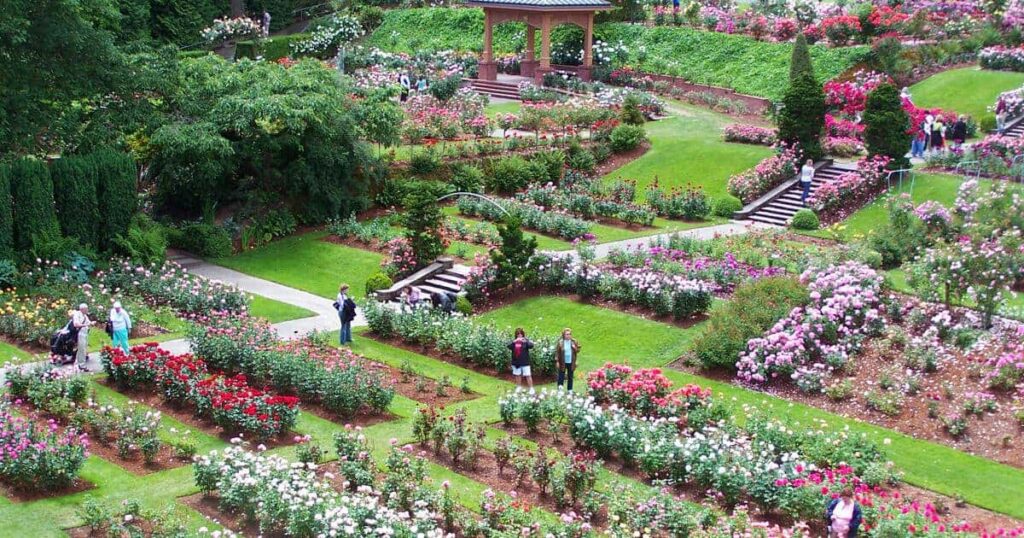 Want a moment to stop and smell the roses? Take a break from your travel agent's overly tight itinerary, then, and come to our city's garden!
With the admission being free, we don't see why you can't drop by and check out this place. You'll take in the glorious sight of 10,000 roses all nestled in one place, with about 610 rose varieties.
Which means your friends should get ready for you to blow up their feeds on Instagram. It's the perfect place to take photos!
You can also book a guided tour, but you have to call their contact number in order to secure a spot. Do note that it's best you do it four weeks in advance.
Pro tip: It's best to go here in June because it's the peak season, but the roses actually bloom for quite a while – from April to October. Ultimately, it still depends on the weather, so it's best to also check in advance.
9. Go back in time at Pittock Mansion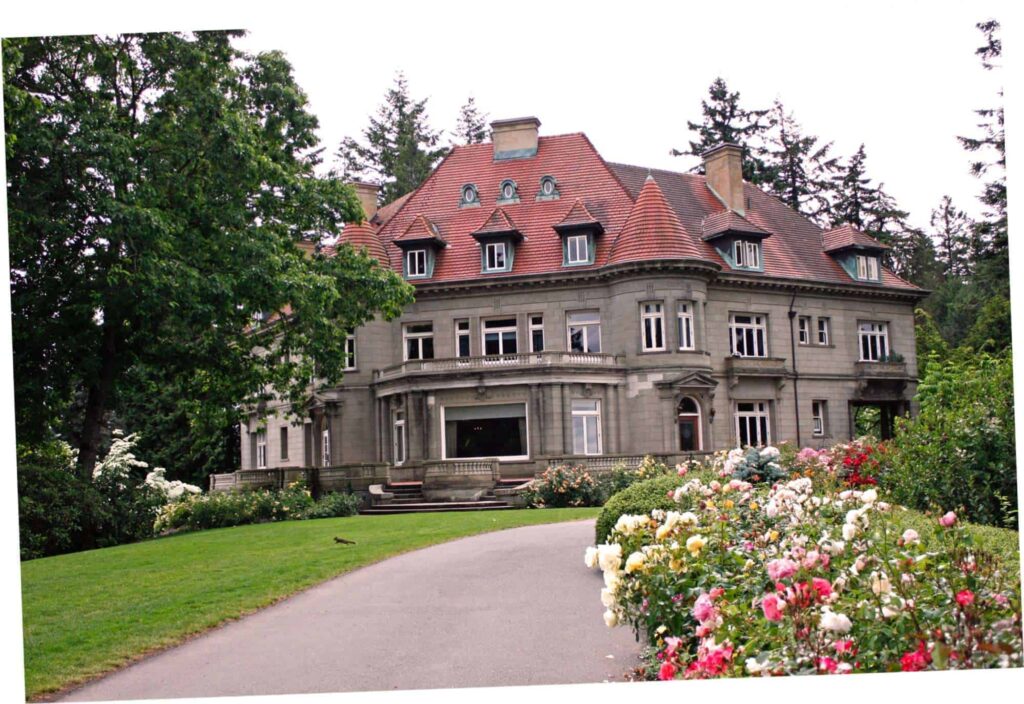 WEBSITE
https://pittockmansion.org
ADDRESS
3229 NW Pittock Dr, Portland, OR
CONTACT DETAILS
+1 503-823-3623
OPERATING HOURS
Monday, Wednesday – Sunday: 10 AM – 4 PM
Tuesday: 12 NN – 4 PM
PRICE
Members: Free
Adults: $14.50
Seniors (65+): $12.50
Youth (ages 6–18): $10.50
Children (under 6): Free
Pittock Mansion is a famous historical attraction in Portland. It was originally built in the 1900s by a well-known family, but when the family passed, the home was then bought by the city to be claimed as a historical landmark.
Even if you're not a history buff, there's still a great chance you'll enjoy going here. This is because you'll get a chance to walk in a French Renaissance 23-room-mansion.
Even without its history, you will surely enjoy its well-preserved beauty. If you want guidance, tours are already included in the cost of the tickets, but it's better to call in ahead to make sure there are available guides. 
By the way, if you're a fan of the paranormal, the Pittock Mansion is rumored to be haunted. They say visitors and employees regularly experience strange activity in the area.
So, are you ready for a test of courage?
Kidding aside, people also say that it seems like the spirits here, if it is indeed haunted, aren't malevolent. At the end of the day, it seems there's really nothing to be afraid of.
Pro tip: Allot at least 1-2 hours to spend at Pittock Mansion so you can take it in better.
10. Discover Portland like a local With Cycle Portland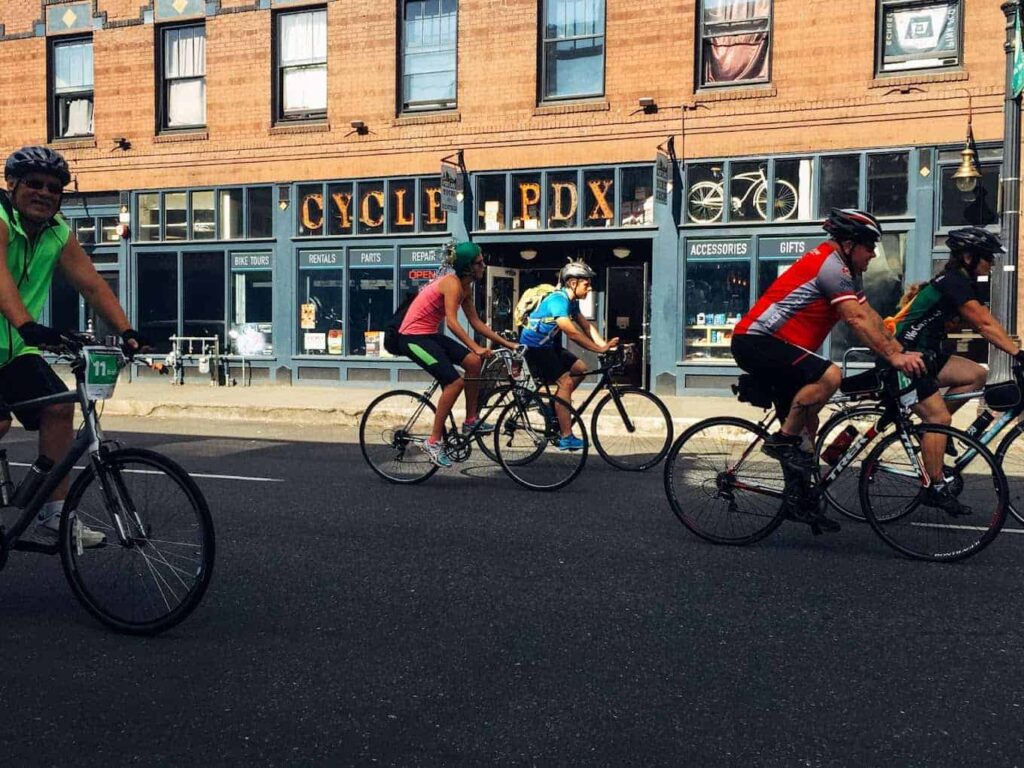 WEBSITE
https://portlandbicycletours.com
ADDRESS
180 NW 3rd Ave, Portland, OR
CONTACT DETAILS
+1 844-739-2453
OPERATING HOURS
Monday – Sunday 10 AM – 6 PM
PRICE
Multi Speed Bikes (Ages 10+) $44
Electric Bikes (16+) $59
Multi Speed Bikes with Option to Keep Bikes (until 6PM) $64
Electric Bikes with Option to Keep Bikes ($89)
Portland is one of the most bike-friendly cities in the country. This is because there are bike paths and lanes all over, guaranteeing your safety.
In fact, whether you're a novice or an expert cyclist, you can easily bike around Portland. We know because none of us on the Rip City Review staff can be called expert cyclists ourselves!
We also have bike tours if you want a bit more guidance while getting some exercise. We've written about them and a few other popular tours in our city before.
Pro tip: Don't forget to consider the weather when booking a bike tour. Most will provide rain gear, but it might be safer to do it on a good day.
The rainy months in Portland are June – August. It snows in Portland too, but quite infrequently.
---
Now, you're better-equipped to explore Rip City! If you're a local or someone who has been here before, do you think we missed any cool spots? Let us know! We want to know places to look out for.
Check out other related articles: