Categories >
Guides and Tips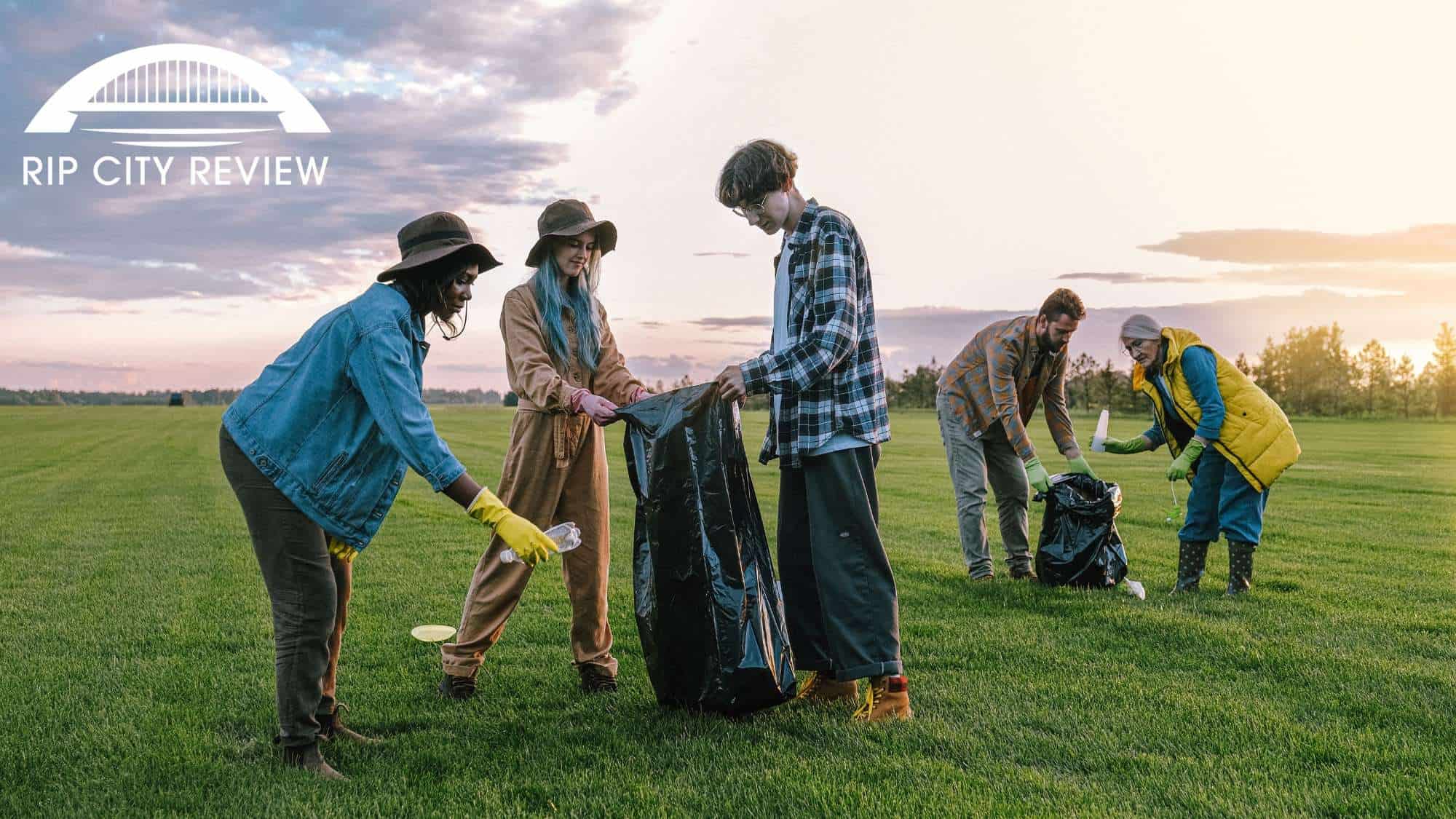 5 Volunteer Projects in Portland to Help the Environment
Portland is a beautiful place, but it actually takes more effort than most people think to maintain it. In fact, most of our team-members volunteer regularly at various organizations to help keep our city as wonderful as it is wacky.
Feel like joining us? Well then, read on – we've listed our staff's favorite environmental volunteering projects below!
1. Maintain the beauty of Powell Butte Nature Park with Friends of Powell Butte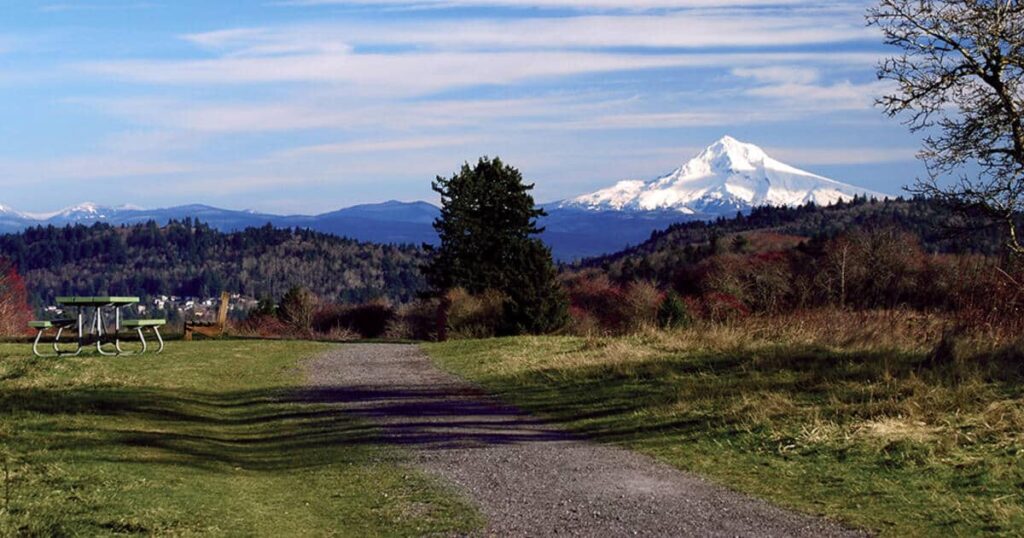 People go to Powell Butte Nature Park to appreciate the scenic views, go on a hiking adventure, and hop on their bikes to pedal around. All of that's possible because of the Friends of Powell Butte, who do a lot of the park's maintenance.
The Friends have been around since 1990, so if this isn't your first time volunteering here, you've most likely heard of them before. Our own team learned about them after going on some biking trips to the park.
Aside from maintaining the cleanliness and beauty of the park, they also help Portland Parks & Recreation in terms of planning and executing ways the park could improve.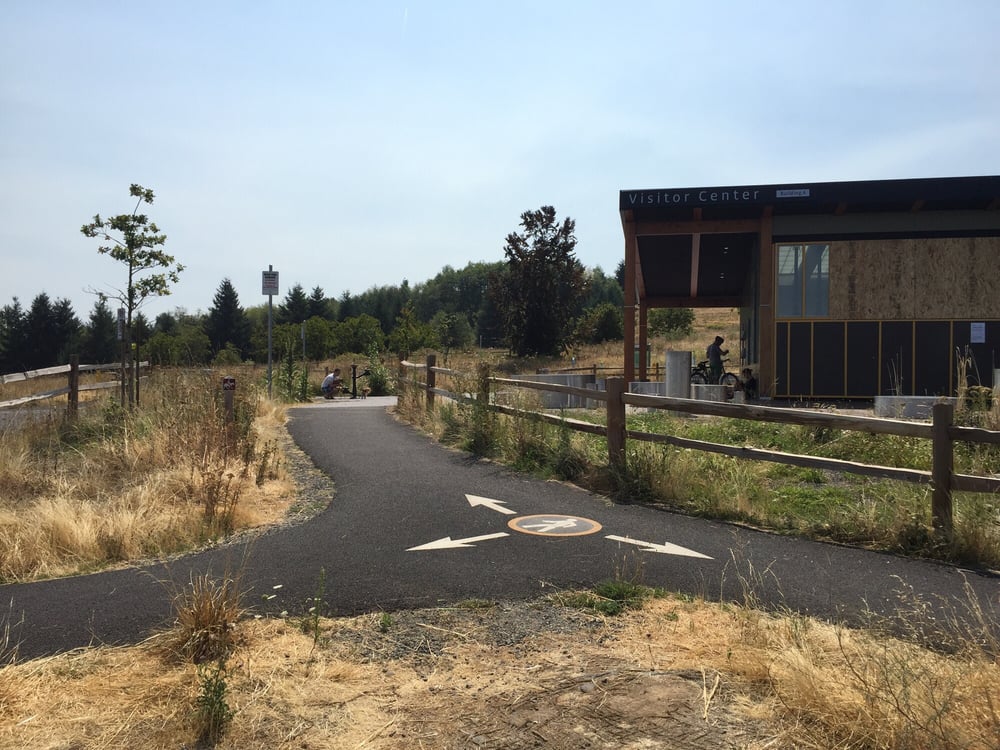 They do so by asking for the input of the citizens on what can be done to keep the park looking good and by doing hands-on assistance when needed.
They meet every third Thursday of every month at 7 PM. All meetings are held at the Visitors Center at the main parking lot.
If you have too much on your plate to be able to show up to the monthly meetings, don't fret. You can still help with donations. Just print out the form on their website and mail it to the address written on the form.
2. Plant trees all over Portland with Friends of Trees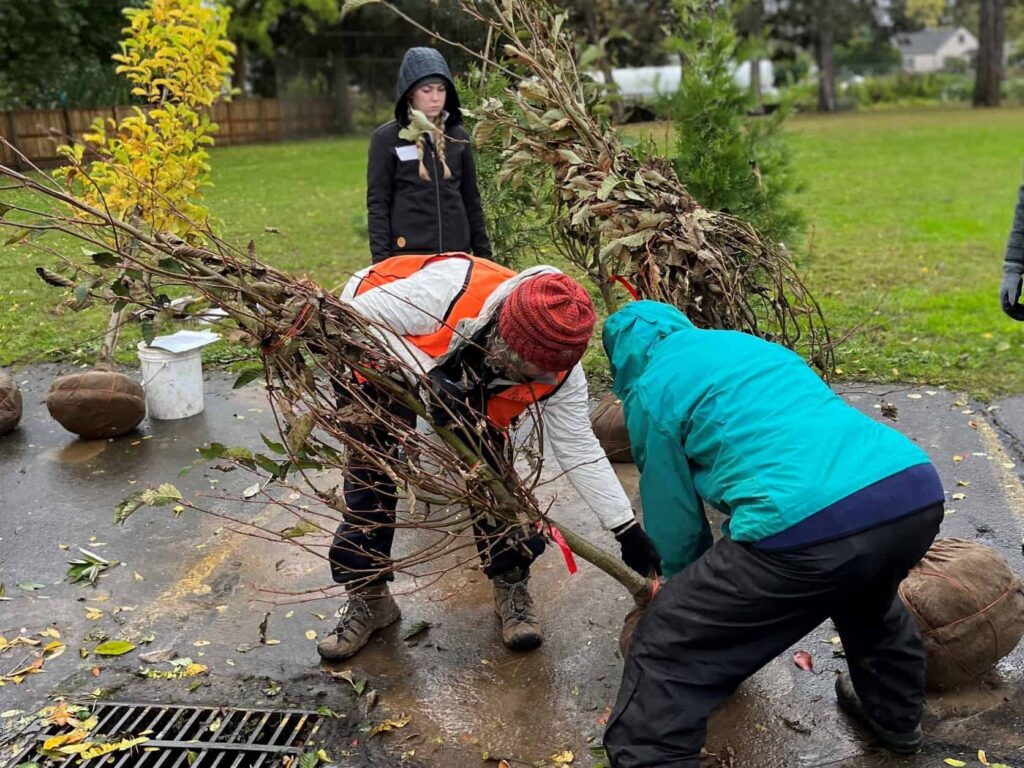 As the name hints, Friends of Trees is an organization that plants trees all over Portland, Salem, Vancouver, and Eugene-Springfield metro areas. They believe that more trees can make a big, positive impact on the environment.
So far, they've already planted a whopping 910,000 trees! Now, that's a lot and it wouldn't be possible if it weren't for the people in the community.
They have several different programs where you can help. Below are the ones we've participated in and can recommend:
For the Neighborhood Trees Program, the organization holds an event where they make trees accessible (aka much cheaper) for homeowners. Homeowners don't even have to break a sweat because volunteers will deliver it to them and even dig the holes to put the tree in. They can pay for the trees for $35 each, but if one finds it costly, they can opt to not pay for it. This is because of the tree scholarship fund that is funded by several donations.
Those who volunteer for the Green Space Program will get the chance to go to Columbia Gorge, Washington County, and Willamette Valley to rehabilitate the natural areas. This helps in increasing the habitat of the wildlife as well as enhancing the health of the watershed. They plant about 1,000 to 2,000 trees every time!
Under the Tree & Maintenance, they also prune trees. Pruning trees means removing some of its parts to protect it from unwanted pests. It also helps the tree grow stronger with better structure. They do this twice to the freshly-planted street trees during their first summer.
They update their website regularly regarding the events they're looking for volunteers for. They also have several roles open such as tree planters, truck drivers, crew leaders, and bike planters. Give them a call if any of those titles fit you!
3. Expand greenspaces and fight injustices with Depave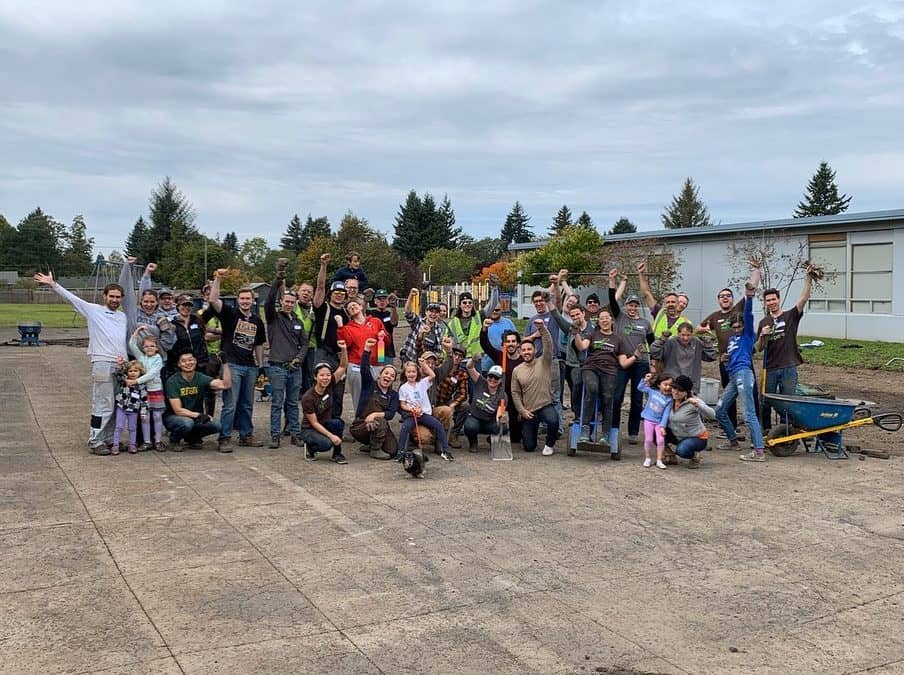 Depave doesn't only create greenspaces in the community, they also fight injustice in environmental and social settings. For example, they work for policy changes to overturn systemic racism.
If you want to help not only the environment, but also the citizens of Portland who have experienced discrimination and inequality, it might be your calling to join this group. 
They have several volunteer events like building hugel beds, weeding and planting, and removing asphalt.
By the way, if you're not sure what they are, hugel beds or Hugelkultur beds are garden beds that are made out of chips, soil, plant debris, and more. For this event, volunteers will need to make these hugel beds in an area that was previously a parking lot.
The tools, snacks, and drinks are already provided, so you just have to bring yourself!
Note that there are also several other events that haven't been announced yet, so make sure to stop by their website every now and then to stay updated.
4. Restore wildlife with Oregon Wild
Another volunteer project we love is Oregon Wild. Their mission is to rehabilitate and protect the natural resources in the state. This includes forests, wildlife, and landscapes.
Since 1974, they have already conserved almost 2,000 miles of wild rivers and 2 million acres of wilderness. All over Oregon, they have also saved endangered wildlife, ecosystems and forests.
They not only save the environment by doing hands-on volunteer work in the wild: they also fight for it in courts to make bigger changes.
There are several volunteer opportunities in which anyone can participate. You can be a hike leader, a graphic designer that could help with several projects, or you can help organize events.
Furthermore, you can also assist in fundraising, donor relations and tracking, organizing campus events, and more!
They also have other events and activities that you can join like the outdoor photo contest, their guided hikes, and other outdoor excursions.
5. Help educating the community with Portland Audubon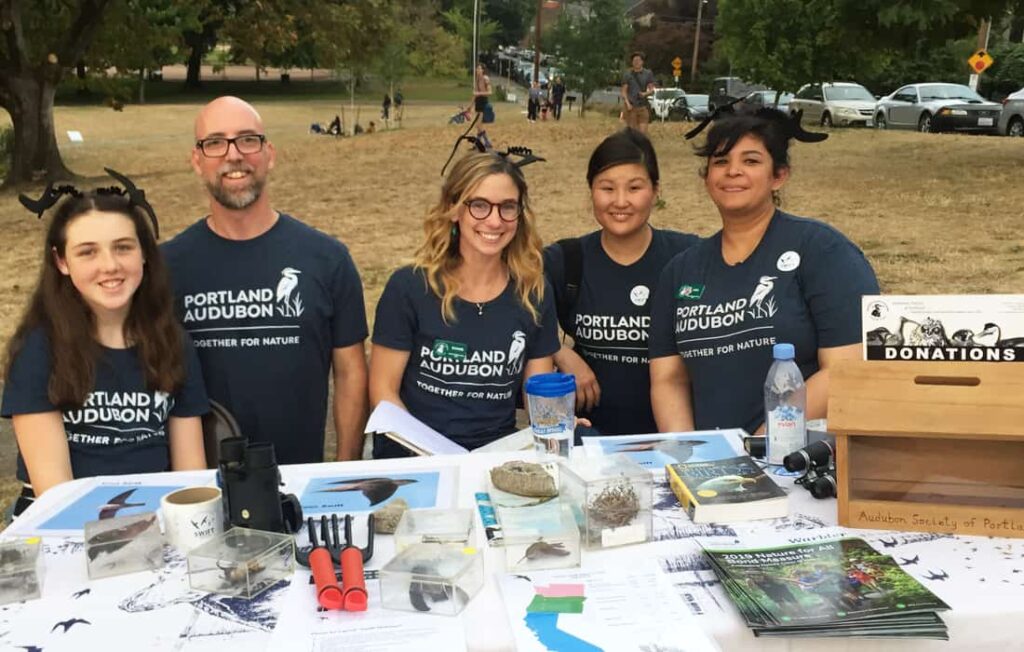 For over 100 years, Portland Audubon has been active in protecting the city's natural resources including the animals and the environment.
Aside from protecting it with different conservation methods, they also provide educational programs to teach people about the world we live in.
Every year, they educate over 3,000 adults and 12,000 children. Furthermore, they have a wildlife care center where they rehabilitate orphaned and injured animals, which is probably one of our favorite initiatives from them.
They also provide wildlife sanctuaries, resources for trips and outings, and volunteer opportunities.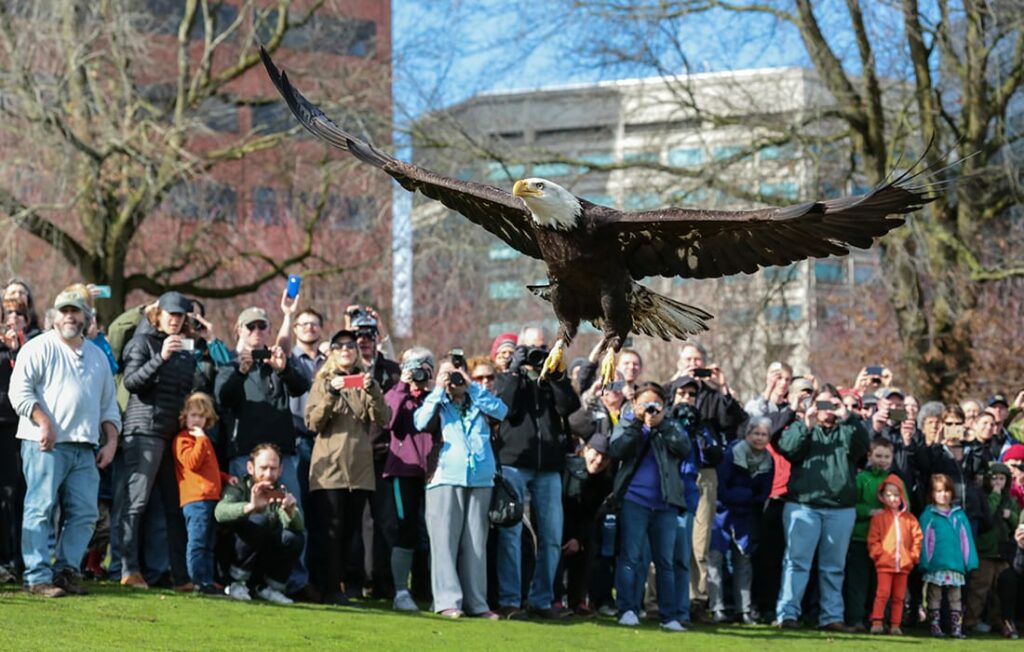 You can get involved in several volunteer opportunities by simply going to their website to see if there's something you're interested in.
Volunteer projects include joining them in Eastern Oregon for these:
At the Stewardship Weekend, volunteers will be tasked to rehabilitate wildlife habitat in Harney County. It's a multi-day event where one will also have the chance to do some bird watching. A few example tasks are clearing vegetation, planting Oregon's rarest grass, working on restoration projects, and maintaining trails.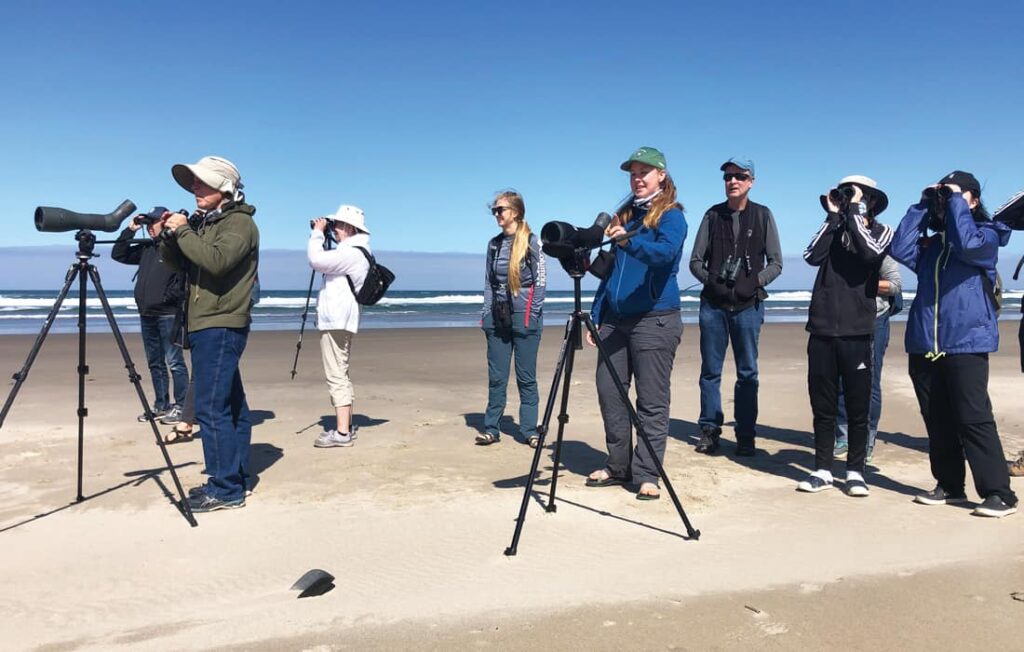 The Community Science Programs represent a way to help the citizens of the city know and appreciate the wildlife and their habitats. The goal is to help people have fun in learning more about nature so they further develop a deeper appreciation for it. This helps with conserving wildlife if people have access to education related to it.
The Wild Arts Festival is an event that helps raise money for the organization in order to continue their rehabilitation projects and educational opportunities for the masses.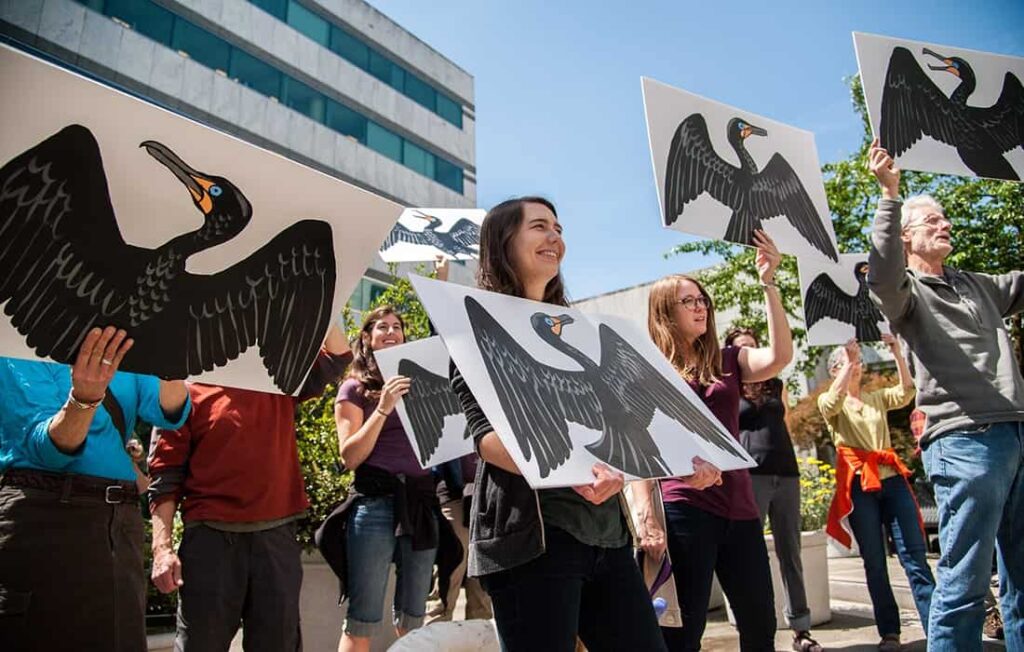 If you can't volunteer in person, there are other ways to help such as donating and signing up to be a member. The donation process is quick and easy too. You can easily do it on their website.
Becoming a member means you will have special benefits like newsletter subscriptions and discounts at the Nature Store. Of course, this type of support will also help the organization to restore the wildlife and the environment in the city.